PWC Welcomes Four New Board Members
Partnership with Children is thrilled to welcome four new board members! We are honored to have four more accomplished members who have committed themselves to our mission of strengthening the emotional, social, and cognitive skills of vulnerable children in New York City to help them succeed in school, society, and life. For more information about our new board members, please see below:
Nelly Akoth
Chief Credit Officer | IBM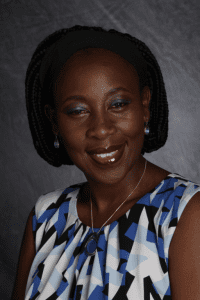 Nelly Akoth is the Chief Credit Officer at IBM. She joined IBM 15 years ago and has held a number of key positions across services business.  These were mostly Financial Analysis roles in different areas of the IBM services business that varied from parts accounting to the business units' forecast and budget coordinator. The coverage was broad as it included the U.S. as well as a lead finance role for the Latin America services Business unit.
Her first management assignment was in 2003 as a Financial Services Manager for one of IBM's key strategic clients. She has held a number of management positions and progressed to a WW Finance role in Somers. In November 2007, she took a position in AP, moving to Singapore as the Audit Manager, covering 11 countries in ASEAN, Australia/New Zealand, and India/South Asia Regions. Two years later, she moved to Johannesburg South Africa as the CFO for the Sub-Sahara Africa region.
She is the former CFO for all of the Africa regions where her main responsibilities included overseeing IBM expansion into the Africa continent. Other special projects include: WW Finance lead on the roll-out of SOX control points in 22 countries and a key finance role for IBM Warranty obligations following a sale to Lenovo. Prior to IBM, she worked as the Business Manager for Food Distributors International in Washington D.C.
Nelly holds a Bachelor's Degree in Computer Science from St. Thomas University, Miami,  and a Master's of Business Administration with a concentration in finance from Howard University in Washington D.C.
Brian Angiolet
Senior Vice President, Corporate Strategy | Verizon Wireless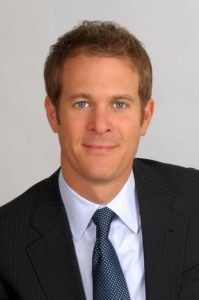 Brian Angiolet serves as Senior Vice President, Corporate Strategy for Verizon and is responsible for strategic initiatives across Verizon's multiple business units, specifically focusing on new market opportunities and the development of the 5G ecosystem.  In this role, he leads Verizon's business development and external partnership efforts.
Brian has advanced through numerous leadership positions with the company, spanning across Advertising, Media, and Tech having run Verizon Wireless' Brand, Advertising, and Media buying; Product Development and Innovation; and other large scale General Management and Operational roles.
He began his career at J. Walter Thompson Advertising and holds a Bachelor's degree in Advertising Communications from the University of Texas at Austin. He currently serves on the Board of Verizon Hearst Media Partners and Complex as well as the Paley Center Board of Governors.
Julie Lang
U.S. Agency Partner | Facebook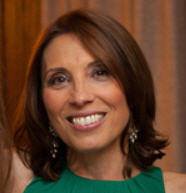 Julie is a lifelong student of the media, marketing, and advertising industry, having held sales roles in TV distribution, publication, and digital media in her 20-year career. In 2015, she joined Facebook as a U.S. Agency Partner where she is now responsible for partnering with senior executives at digital media agencies to lead strategic initiatives that deliver measurable value, enhance client relationships, and support the agency's broader business goals.
Prior to joining Facebook, Julie was with Microsoft for nearly ten years in multiple roles as the U.S. Agency Director and U.S. Account Director. Julie studied Broadcast Journalism at the University of Maine and holds a B.S. degree in Film & Broadcasting from Boston University.
Freddy Rolón
Vice President & General Manager | ESPN Deportes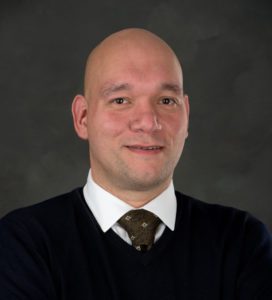 As Vice President and General Manager of ESPN Deportes, Freddy Rolón oversees all aspects of the ESPN Deportes business including ESPN Deportes television, ESPN's Spanish-language network offering the most diverse sports programming with more than 4,500 live hours of content presented every year. He also leads the ESPN Deportes Radio business and ESPNDeportes.com.
Freddy has played an integral role in the development of the company's content strategy to reach bilingual Hispanics consuming sports content across all of ESPN's English-language platforms.  Freddy, who joined ESPN in 2004, held the position of Vice President of ESPN Deportes programming and business initiatives from 2011 to 2016. Prior to that, he served as Senior Director of ESPN Deportes Radio and business initiatives. He also worked with business leaders to manage start-up phases of new business projects.
Freddy graduated from Wesleyan University with a Bachelor of Arts in Economics and Government and later received a Master of Business Administration from the Tuck School of Business at Dartmouth.