Leadership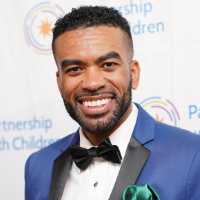 Wesner Pierre
Chief Executive Officer
Wesner Pierre is a positive change-maker, having worked in the social purpose sector for over a dozen years, the impact he has had on youth, families, and community is undeniable. A former Vice President at CAMBA Inc., and Executive at the Harlem Children's Zone, Wesner is excited to bring his passion, creativity, and innovation to bear at Partnership with Children. As a native New Yorker who grew up in the underserved inner-city community of South Jamaica Queens, Wesner began his successful career by working in and giving back to that very same community.
Wesner started his work in education and youth development as a Beacon Community Center director. While at CAMBA, Wesner demonstrated his passion, innovation, and unwavering commitment to youth, families, and community development. He was able to grow the community center program reach from 3,100 youth and families served to over 13,500 served annually. During his time at HCZ, Wesner oversaw all the organization's pipeline programs serving 28,000 youth and families including Social Services, Family and Support Services, Parent, Community and Health Programs, After-School and Higher Education, and Career Support work.
Wesner is a former adjunct professor, author of educational texts, a board member of the CUNY School of Professional Studies (SPS) Masters in Youth Studies Program. He is active in the ongoing work of leadership development and is an alumnus of the American Express Leadership Academy, 2015; member of the Forbes Nonprofit Council, 2017; PASEsetter, 2017; American Express Global Alumni of the year nominee, 2019; an Aspen Fellow, 2019; and was published in Forbes twice in January 2020; and Creator of the American Express Global Alumni Platform, LeadersCafe 2020. He holds a Bachelor of Arts degree from the City College and a Master of Arts degree from Queens College of The City University of New York.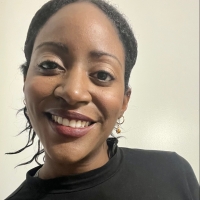 Catherine Anderson-Cruickshank, LCSW
Program Director
Catherine is a Program Director, overseeing several Community Schools in Brooklyn and Harlem, including PS 165, PS 284, PS 298, and PS 194, as well as a DYCD school-based community center, the Beacon Program.  She provides clinical and administrative supervision to program Directors and staff at each school, supporting partnerships and collaborating with the school community. She has extensive experience in academic, court-based, and clinical settings, serving vulnerable children, adults, and families. She has engaged in direct practice, staff, and program management, most recently as an Administrative Supervisor in therapeutic foster care, and previously as a court-based social worker. She began her career as a Program Coordinator in a Brooklyn high school. As a lecturer, Catherine teaches advanced level social work practice and policy courses at various reputable Universities and MSW programs. Catherine has a Master's Degree in Social Work and a Bachelor of Arts in Psychology from Adelphi University.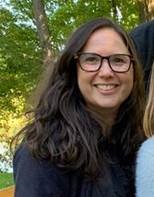 Tal Bar-Zemer
Program Director
Tal is delighted to be returning to PWC after a four year hiatus. Previously the Community School Director at PS67 from 2015-19, Tal spent the last four years consulting in various roles with the National Center for Community Schools, 21st Century Community School Research and Evaluation and Assessment, student workforce development, and youth development and arts strategic support. She is excited to merge her arts and education backgrounds with her love for the work PWC does in schools.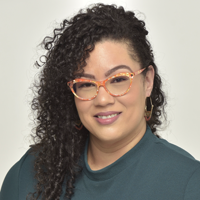 Jasmin Berrios, LCSW, CLC
Program Director
At Partnership with Children, Jasmin oversees Renaissance School of Arts, MS 377, P.S. 38-Roberto Clemente, in East Harlem and Fannie Lou Hamer Freedom Middle School, in the Bronx. Prior to joining Partnership with Children, she served as Program Director with Healthy Families New York, focused on improving maternal and infant health outcomes and early childhood development by way of supporting positive parent-child attachment. Jasmin has always been passionate about working with young people and improving services in underserved communities. Jasmin has a Bachelor's degree in Psychology from the State University of New York at Oswego and a Master's degree in Social Work from Silberman School of Social Work at Hunter College as well as postmaster's training from the Ackerman Institute for the Family.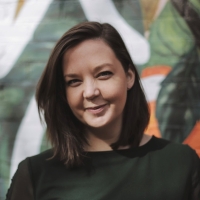 Annie Cleary
Chief Development Officer
Annie Cleary is a mission-driven relationship builder who joined Partnership with Children in July 2023, where she currently leads all development and communication efforts. Prior to joining PWC, Annie served as Senior Manager of Partnerships at Empatico, a global ed-tech nonprofit founded by Daniel Lubetzky, the founder of KIND bars. There she established strategic partnerships and diversified funding streams. As Director of Development for the Partnership for After School Education (PASE), she led all fundraising efforts and built partnerships with community-based organizations, higher education institutions, and corporate and philanthropic institutions to improve the quality of afterschool programs for young people in NYC. Most recently, she has served as a consultant to strengthen the development capacity of organizations providing holistic mental health support and healing arts to children and families. Annie serves on the Board of Directors of Not Another Child, a grassroots organization working to restore wholeness and healing to families impacted by gun violence in NYC. She holds a BA from George Washington University.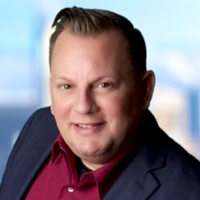 Ron Divito
Director of HR and Administration
Ron joined Partnership with Children in 2000 working in the Development Department, and quickly became the Office Manager. He was later promoted to Director of Human Resources and Administration. He provides guidance around human resources and administrative issues, including hiring, onboarding, leave and health benefits, payroll and timekeeping administration – and overall administration of the office space and building policies. Prior to joining Partnership with Children he worked at a variety of health and human service organizations. Ron is also a member of the Society for Human Resource Management. He is the longest standing employee and deeply connects to and believes in Partnership with Children's mission.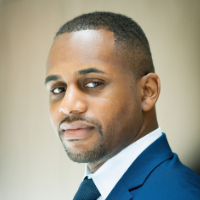 Jerry Hyppolite
Chief of Staff
Jerry Hyppolite is a Brooklyn-born professional, creative and community builder. He is a highly accomplished and successful leader with 15+ years of experience overseeing personnel, logistics, compliance, and operations while ensuring maximum team efficiency and growth. He was formerly the Director of Facilities Management for Community Centers for the NYC Department of Youth & Development where his focus was on innovative youth development practices and compliance. His recent activities include moderating panel discussions for Census Youth Conferences, NYC DYCD Barbershop Talks, National Behavioral Conference, and NYC Youth Social Activism. His primary time is allocated to ensuring operational quality programming for youth and young adults across New York City.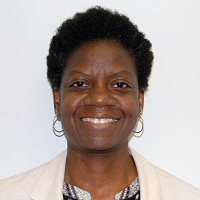 Angela Jefferson, LCSW
Chief Program Officer
Angela oversees all of Partnership with Children's programs. She has dedicated more than fifteen years of her career as a social worker to working with community based organizations, schools, and health care agencies throughout New York City, primarily serving neighborhoods that disproportionately experience the challenges of community violence, teen pregnancy, child abuse and neglect, domestic violence, and health disparities. Angela has extensive experience as both a direct practice clinician and as a clinical supervisor. Prior to joining Partnership with Children she served as the Director of Family Support Services for the Family Health Centers at NYU Langone. Angela has a Master's degree in Social Work from New York University as well as postmaster's training from NYU and the Ackerman Institute for the Family.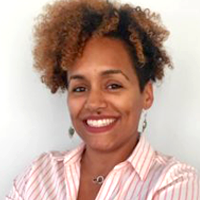 Lola Martin, LCSW
Senior Director of Equity
Lola Martin is a Clinical Director overseeing and providing clinical supervision to several Partnership with Children social work programs, including MS 126 in Brooklyn and High School for Teaching and the Professions in the Bronx. Lola has been in the field of school and community-based social work for over 13 years. In her prior role as Social Work Director at PS 194, a Partnership with Children elementary school in upper Harlem, Lola provided ongoing counseling and support to children and their families, support groups and professional development for teachers and support staff, workshops for parents, and ongoing classroom-wide interventions. She is also a part of Partnership with Children's Diversity, Equity, and Inclusion Council and serves as a facilitator of "Anti-Racism 101" trainings for staff. She firmly believes in developing the day-to-day "muscle" of individuals and organizations to walk in the truly reflective work of becoming anti-racist. Lola holds a dual Bachelor's degree in Business Administration and Information Science and Policy from the State University of New York at Albany and a Master of Social Work from the University of Pennsylvania. She has also received additional training in Play Therapy from Western State Connecticut University and the University of North Texas.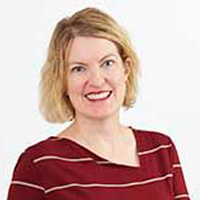 Katie Nicholson, LCSW
Clinical Director
Katie has been with Partnership with Children in various roles since 2001. In her current role, she provides programmatic oversight and clinical supervision to seven of the organization's partner schools. Prior to joining Partnership, Katie worked at New York Presbyterian/Westchester Division in the Child & Adolescent Inpatient and Outpatient units. Katie has always been passionate about working with children and families, leading her to launch one of PWC's most successful parent engagement programs, Parent University. Katie has a Bachelor's degree in Social Work from Shippensburg University and a Master's in Social Work from Temple University.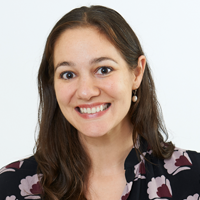 Krista Pietrangelo
Director of Program Design and Performance
Krista established and oversees the online system for PWC's data collection, reporting, and continuous learning work, ensuring there are clear links between desired program impact, program activities, and performance measurement and monitoring. An expert in theory of change models and effective program design, she also works to develop and assess new strategic program models within PWC, and currently supervises the programs from the affiliated Center for Arts Education. Krista is passionate about social justice and has worked in the nonprofit sector in NYC for over a decade. Prior to joining Partnership with Children, Krista served as Director of Planning and Evaluation at Safe Space NYC, where she oversaw data & evaluation, public grant writing, and strategic planning initiatives. Krista has also worked for the Community Service Society of New York as a Strategic Planning and Policy Associate, and in the Evaluation Branch of the National Institutes of Health Office of the Director. She has a Masters of Public Policy from The George Washington University and a BA in English from Villanova University.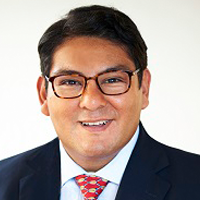 R. Franklyn Pintado
Chief Financial Officer
Franklyn joined Partnership with Children in 2016. He oversees the organization's day-to-day accounting and reporting functions. Prior to joining Partnership with Children, Franklyn served as the Senior Director of Finance and Administration at Single Stop USA, a national nonprofit that specializes in benefit access, and financial and legal counseling for low income families. He studied Finance and Accounting at Lehigh University and has worked in the nonprofit sector for more than 10 years. Franklyn was named one of NYN's 40 Under 40 Rising Stars in 2018.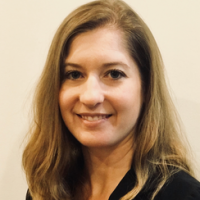 Jenny Rawlings, LCSW
Clinical Director
Jenny Rawlings is a Clinical Director currently managing and clinically supervising the Partnership with Children social work teams within the Public Prep Network. She has been licensed in the mental health professions since 2007 and holds prior experiences in both direct client practices and clinical supervision. Jenny joined the PWC team in 2019 where she first served as a Social Work Director before moving into her current position. She previously served in both inpatient hospital-based and community settings. She has always had a passion for working with the youth of our under-served populations, utilizing creative outlets to find every voice. Jenny has additional certifications in Trauma-Focused CBT and trainings in art therapy-based practices. Jenny holds both a Master's Degree in Social Work from Silberman School of Social Work at Hunter College and Clinical Counseling from Ohio State University. She has also earned double under-graduate degrees in Art Therapy and Psychology from Capital University.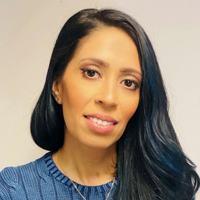 Christine Salazar, LCSW
Clinical Director
Christine has experience as both a direct practice clinician and a clinical supervisor. Christine has dedicated more than thirteen years of her career as a social worker to working with community based organizations and schools, primarily serving some of the toughest, most under-served communities. Prior to joining Partnership with Children, Christine served multiple roles at the Puerto Rican Family Institute, Inc. Those roles included, Clinic Director of the Brooklyn Mental Health Clinic, project manager of the Electronic Medical Records program and, most recently as the Behavioral Health Services Specialist.Christine has a Master's degree in Social Work from New York University as well as postmaster's training in Clinical Practice with Adolescents and Executive Leadership in the Not-for-Profit Sector from NYU. Christine is a member of the National Association of Social Workers.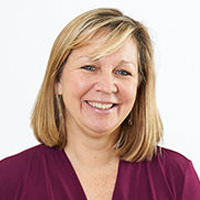 Marina Schreiber
Chief Operating Officer
Marina oversees all financial and administrative operations for the organization and brings experience from for-profit, government, and non-profit organizations to her role. Prior to joining Partnership with Children, Marina served as Chief Operating Officer at Domus Kids, Inc.; Chief Administrative Officer at the I Have A Dream Foundation; Director of Special Projects, Office of Deputy Chancellor for Finance and Administration at the New York City Department of Education; and Principal, Health Solutions Group at American Management Systems. Marina has a B.S. in Industrial Engineering from Columbia University and an MBA from the Fuqua School of Business at Duke University.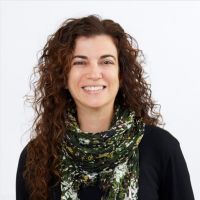 Meredith Sherman, LCSW
Vice President of Programs, Community Schools
Meredith's work at Partnership with Children includes programmatic oversight of all of our Community Schools and of the Center for Arts Education (CAE), which recently joined the Partnership with Children family. She brings significant expertise in the community school strategy, which combines social work, youth development, enrichment activities, family engagement, and community outreach; as well as using the arts to advance social-emotional learning, academic excellence, and social justice.  Meredith previously served as a Program Director at PWC, with programmatic oversight of four Community Schools in East New York and Brownsville. Meredith has provided social work services to youth between the ages of 4-18 both in the school setting and in youth development programs. She spent over 11 years as Program Director at Groove With Me, Inc. and 2 years as Clinical Director of Programs at ENACT. Earlier in her career, she was a Special Education teacher in South Phoenix as a Teach For America corps member. Meredith received a Bachelor of Arts degree in Psychology and Linguistics from the University of Michigan; a Master of Science in Social Work degree from Columbia University; and a certificate in Not-For-Profit Management from the Baruch College/PASE Emerging Leaders program. Meredith was a 2008 recipient of the PASEsetter Award.
Alexandra Teitel, M.Ed
Program Director
Alex Teitel serves as the Program Director for PS 67, PS 308, Brooklyn Gardens Elementary, and Rockaway Collegiate High School, supporting the staff teams, partnerships, and programming at each of these Community Schools.  Prior to stepping into the Program Director role, Alex was the Community School Director at PS 284, where for six years she collaboratively developed and implemented strategies to advance attendance, enrichment, health and wellness, family engagement, and a positive school climate.  Before her time at PWC, Alex brought entrepreneurship education to high school students in Oakland, California, as a Director of National Growth, Site Director, and Program Manager, and taught middle school ELA and Social Studies in Boston Public Schools.  Throughout her time as an educator, she has been focused on advancing equity and access for all students, rooted in a firm belief in the power of students' voices, community collaboration, and a strengths-based approach. Alex has a Bachelors degree in Psychology and History from Brown University, a Masters in Education from Lesley University, and a Masters in School-Based Leadership from City College.
Awilka Aleman
Community School Director
Guadalupe Aparicio, LMSW
Social Worker
Karen Aromi
Student Support Specialist
Michelle Baek, LMSW
Social Work Director
Brittney Barclay
Community School Director
Maggie Becker, LMSW
Social Worker
Taj Bey
Community School Director
Mary Bommarito, LMSW
COMPASS Program Manager
Kate Breslin, LCSW
Social Work Director
Lucia Burns
CAE Program Coordinator
Lavona Cassimy, LCSW
Social Work Director
Chelsea Clouden
Family Outreach Coordinator
Rosemary Colon-Martinez
Family Outreach Coordinator
Jarrod Colston
Community School Director
Jazmine Curmon
Family Outreach Coordinator
Aisha Dia
Data Intern
Alexis Diaz, LMSW
Social Work Director
Shannon Fiore, LMSW
Social Work Director
Savannah Fitzpatrick
Programs Manager CAE
Dion Frias
BEACON Assistant Director
Camille Gill
Community School Director
Johnathan Grant
Family Outreach Coordinator
Tiffany Guzman
Social Worker
Hollis Headrick
Program Coach, SVE Program
Jayme Hersh, LCSW
Social Work Director
Akiah Hollington
BEACON Director
Lourdes Infante
Family Outreach Coordinator
Daisha Laster, MSW
Social Work Director
Sam Leopold, MSW
CAE Programs Manager
Kevin Malave
Family Outreach Coordinator
Magan McCarthy-Hayes, LCSW
Social Work Director
Daniel Mendez
Family Outreach Coordinator
Scholanda Miller
Community School Director
Lakeia Murray
Social Work Director
Rosalie Murray, MSW
Social Worker
Erica Newman, LMSW
Social Work Director
Jazmin Novoa, MSW
Community School Director
Megan Ollivierre
Community School Director
Jennifer Orellana, MSW
Social Worker
Janielee Ortega, LMSW
Social Worker
Amanda Padilla, LMSW
Social Worker
Nahtira Palmer
Family Outreach Coordinator
Shanikqua Palmer, LMSW
Social Work Director
Marcus Pass
Community School Director
Celina Patterson, LMSW
Social Work Director
Ambar Pena
Beacon Family Outreach Coordinator
Ester Pineda, MSW
Social Worker
Hana Porter, LMSW
Social Worker
Aida Rondon
Community School Director
Keycia Rose
Community School Director
Brooke Rosenholtz, LMSW
Social Worker
Alexxis Ryan, MSW
Senior Social Worker
Monica Saurez, LMSW
Social Work Director
Ronald Schneider, LMSW
Social Work Director
Julia Shelzi, LMSW
Senior Social Worker
Jermaine Small
Community School Director
Alexis Smith-Crawford, LCSW
Social Work Director
Caitlin Sneeden, LMSW
Social Work Director
Julius Stone
CAE Programs Manager
Kera Sylvester
Family Outreach Coordinator
Ericka Tapia
Community School Director
Anaiah Taylor
Community School Director
Ashley Valle, MSW
Social Worker
Ana Villanueva, LMSW
Social Work Director
Kristie Villanueva, LMSW
Social Work Director
Kyosha Williams, MSW
Social Worker
Sarah Yo, LCSW
Social Work Director
Brittany Young
Family Outreach Coordinator
Irene Asuen
Finance Associate
Lia Bautista
Institutional Giving Manager
Fleur Brathwaite
Executive Assistant
LaTrinnia Braxton
Director of Development Operations
Chelsey Coy
HR Associate
Mohammed Faruk
Finance Associate
Yitzhak Franco
Office Manager
Burnaur James
Data & Evaluation Analyst
Herbert Norat
Development Manager
Jeanne Malaxos
Senior Finance Associate
Jeremiah Mallari
Communications & Development Associate
Joseph McPartland
Assistant Finance Associate
Ayannah Woods
Talent Acquisition Manager
Ali Zain
Talent & Equity Fellow