LaToya Williams-Belfort named one of The Network Journal's "40 Under Forty"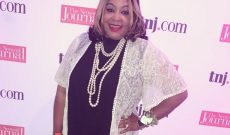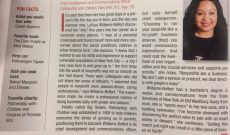 Last night, The Network Journal (TNJ) magazine celebrated its annual 40 Under Forty Achievement Awards in New York City. Among the impressive honorees was Partnership with Children's Chief Development and Communications Officer, LaToya Williams-Belfort. Every year, this prestigious honor is awarded to African-American professionals and business leaders who have proven to be exceptional performers in their industry and committed contributors to the advancement of their community. LaToya's numerous career accomplishments in both the private and nonprofit sectors, her advocacy on behalf of New York City children, her dedication to mentoring young women and the amazing work she has done in the short time she's been with Partnership all make LaToya a perfect candidate for the award and we were thrilled to see her receive this recognition from TNJ!
In addition to receiving the award during a moving ceremony and celebration yesterday evening, LaToya and her fellow honorees will be profiled in The Network Journal's Summer 2018 issue.
To read more about The Network Journal's 40 Under Forty Achievement Awards, click here.