Maria Astudillo awarded NASW Image Award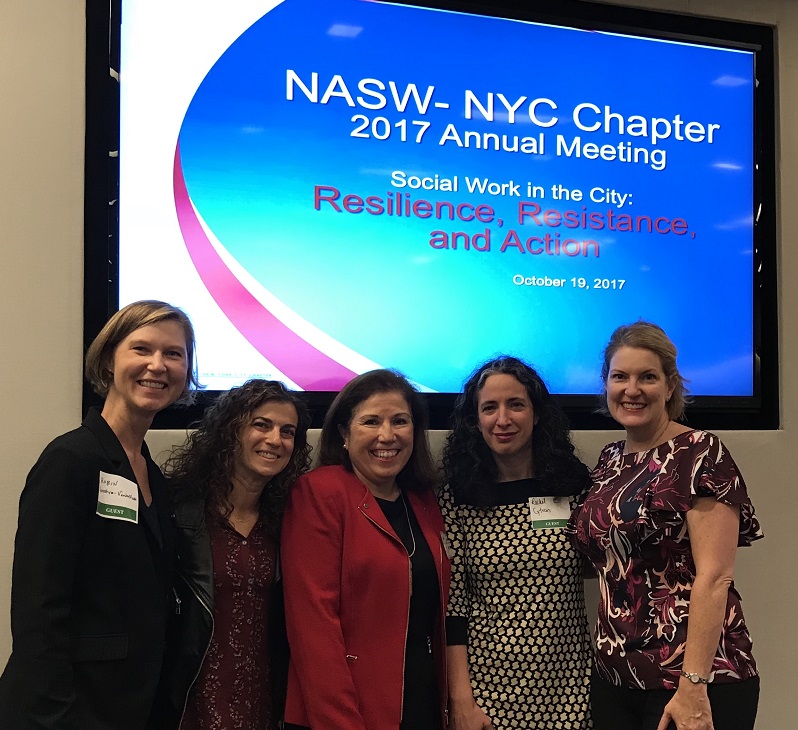 We're thrilled to announce that our very own Maria Astudillo, LCSW-R, received the 2017 National Association of Social Workers (NASW) Social Work Image Award at their annual meeting in New York City last week! This exciting honor is meant to recognize outstanding social work and a commitment to equity in the field. Maria has dedicated her 27-year career to supporting youth with a trauma background in New York City. She is our Vice President of Behavioral Health, overseeing the clinical direction of our school-based programs, which serve over 11,000 students in schools across all five boroughs, as well as our organization's professional development for 100+ social workers and 60+ MSW interns.
PWC Executive Director and CEO, Margaret Crotty, was proud to nominate Maria for being "a wonderful teacher and an outstanding example of tenacious dedication to equity and excellence in the social work profession."
Learn more about NASW and the other 2017 awardees here.