Partnership with Children is proud to partner with mental health advocates who embody the mission of strengthening the emotional, social, and cognitive skills of children across all New York City boroughs.  Internationally renowned Danish artist Jeppe Hein, is one of the advocates who frequently partners with PWC in and out of the classroom to brighten some of our students' lives through visual arts programming.  
Well known for his experimental and interactive installation art, Jeppe Hein combines elements of architecture and technical inventions that positions the spectator's experience as the center piece.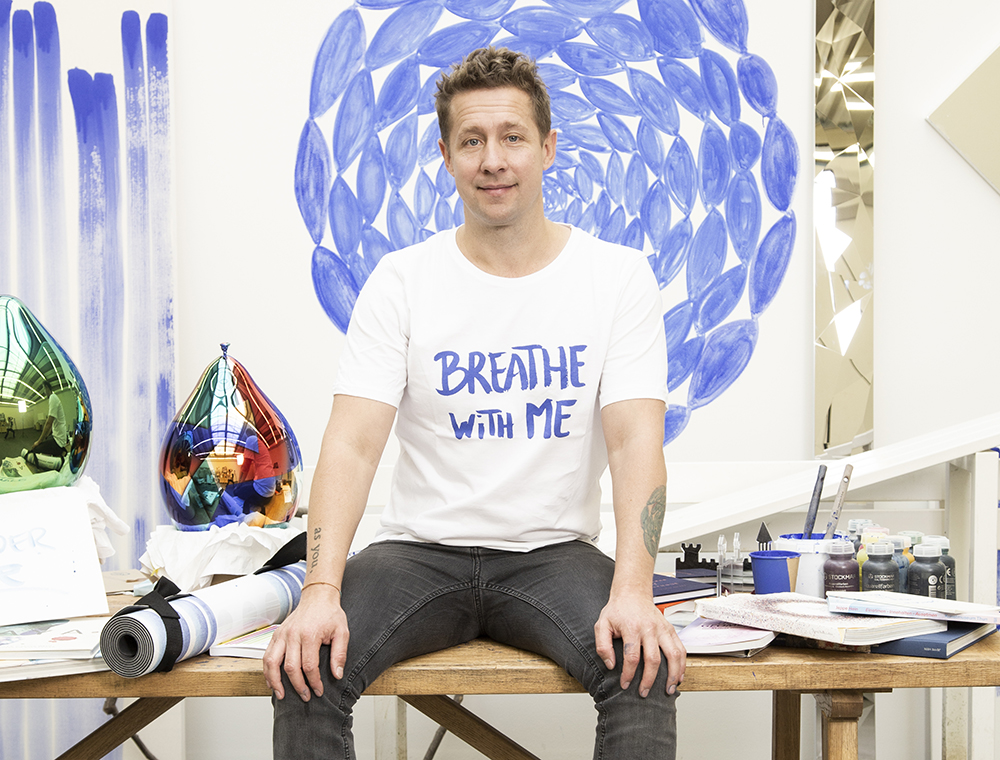 "Life begins with an inhale and ends with an exhale. In-between we all breathe and live different lives.
And yet, each breath keeps us together, connected, sharing the same air".
Collaboration in Engaged Healing Art
Through Partnership with Children, Jeppe has been able to engage with our program's students and provide them an experience in healing expressive art. Recently, he led the students at Riverdale Avenue Community School in Brownsville, Brooklyn, in an interactive arts session. Through painting faces mirroring their emotions and writing out their feelings, students were treated to a world-class breathing exercise from the comfort of their classroom seats. Jeppe alongside with Partnership with Children aim to showcase the impact of intersecting art, healing, and social action for people, specifically younger people.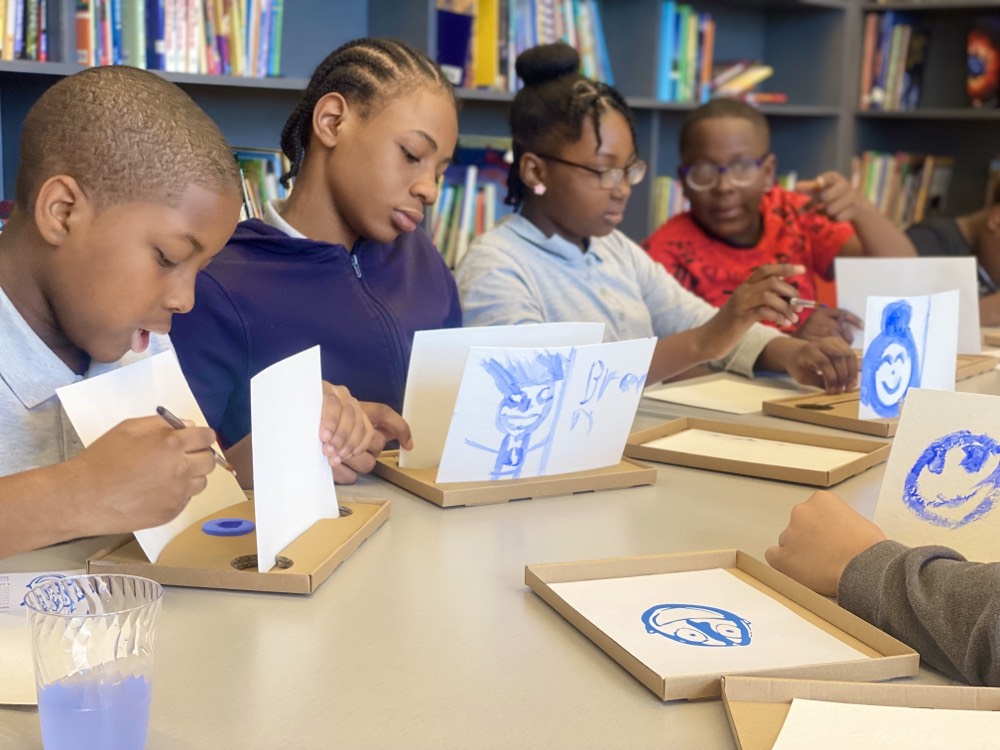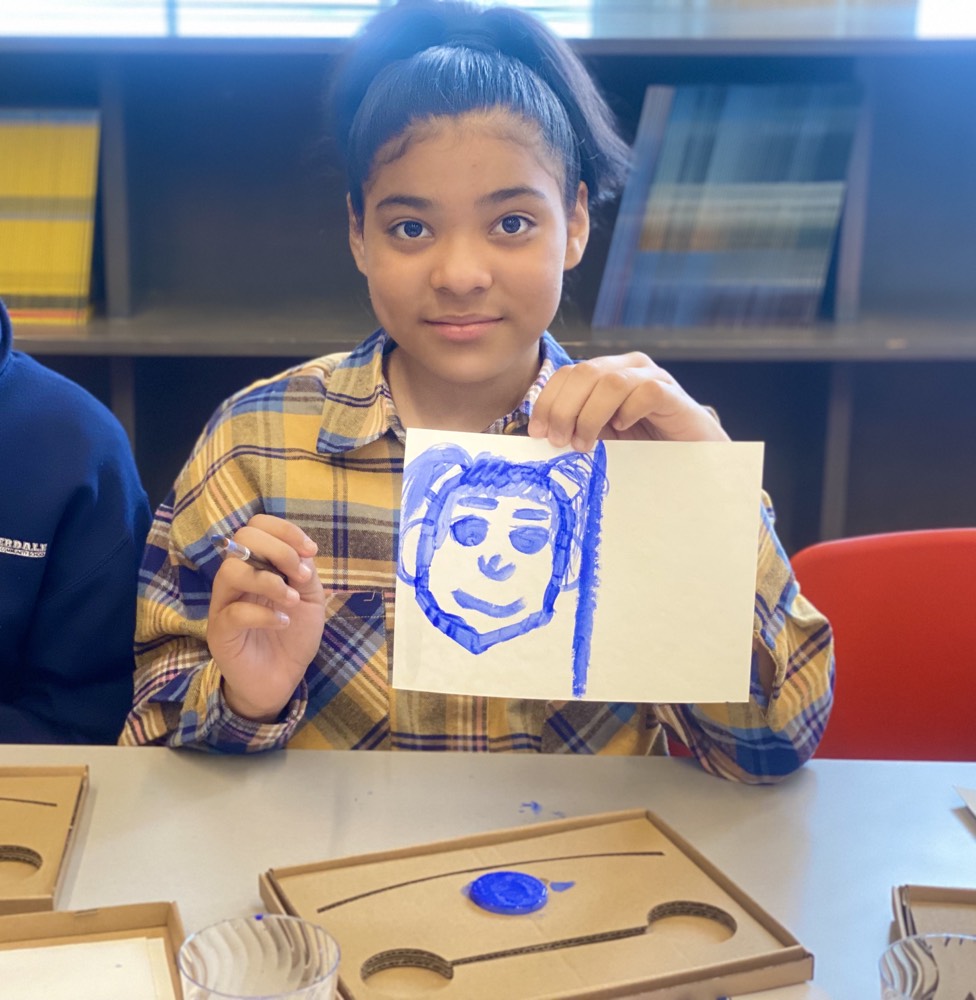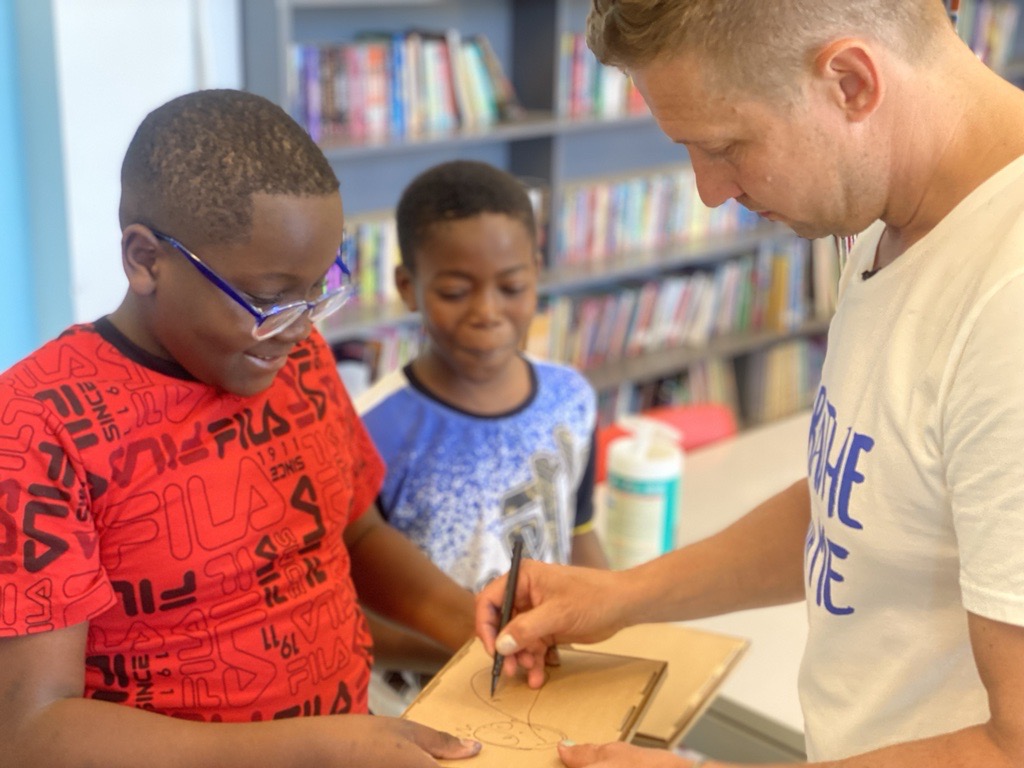 Breathe with Me
Jeppe's blend of minimalistic and conceptual art provides a graspable outlet for students to latch onto as they express themselves and simply, breathe. Following an episode of severe burnout, Jeppe embarked on a mental health journey incorporating the healing arts into his regimen. The result of the Danish artist's introspection are his Breathe with Me projects, that have been featured at the UN Headquarters and Royal College of Physicians, inviting participants to paint dazzling vertical blue lines upon canvas while simultaneously practicing conscious breathing.
Breathe with Me and PWC
Beyond the classroom, Jeppe also extended Breathe With Me to the broader Partnership with Children community through an immersive entertainment art dinner. Introducing guests to the concepts behind his collaborative "Breathing Watercolours" and "Today I feel like…" projects, Jeppe invited guests to co-create with him. On canvases throughout the room, guests painted faces representing how they were feeling, and painted their breath through vertical lines, as Jeppe encouraged them to focus on their body and mind at the present moment. Reflecting and drawing together as a group showcased how art is a mode of healing and meditation. Both kids in our schools and adults on our staff are able to express freely and join together in community to celebrate artists like Jeppe who utilize art for the social and mental fulfillment of people. 
Working with Partnership with Children has inspired Jeppe to donate pieces of his unique art to us, supporting PWC as we continue to provide trauma-informed counseling and healing-based arts education to NYC students. Partnership with Children is proud to showcase and sell Jeppe Hein's art here. 
Catalogue PDF available here: Jeppe Hein + Partnership with Children Catalogue
To inquire about these featured exclusive and unique pieces, please reach out to:
Herbert Norat
​Development Manager
hnorat@partnershipwithchildren.org​
Partnershipwithchildren.org
Cyan Faces 1, 2023​
Acrylic on canvas,​
60 H x 48 W​
​
$15,000.00 USD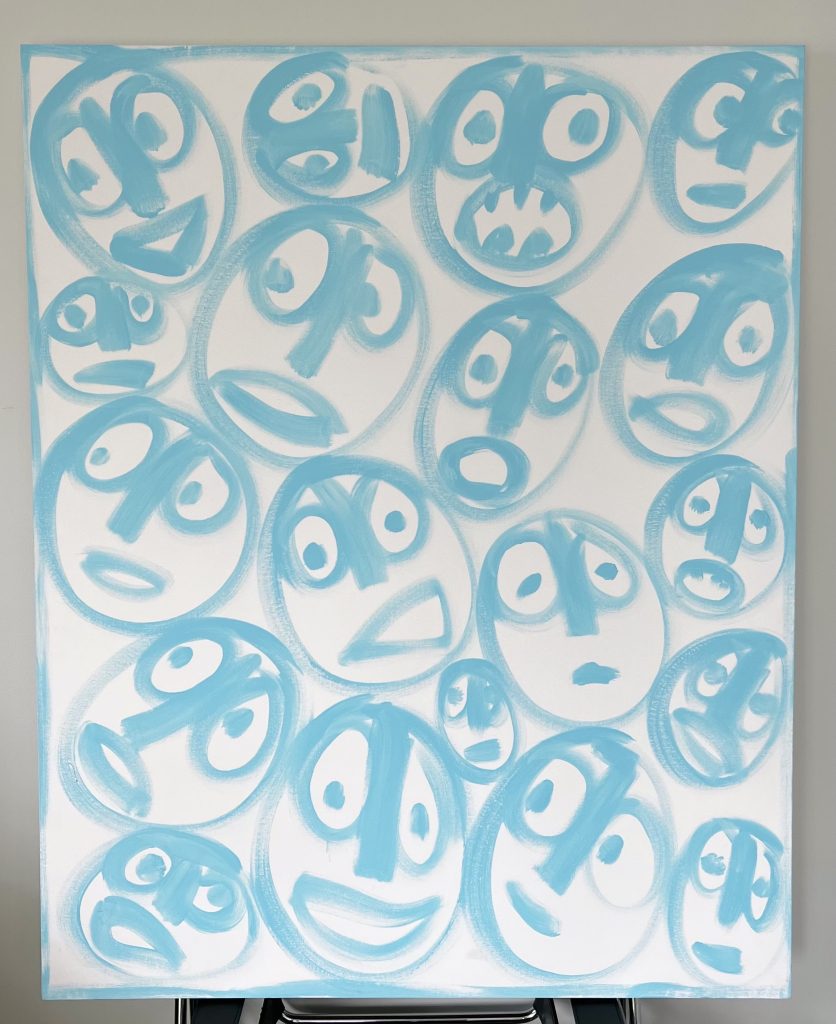 Neon Yellow Faces 1, 2023​
Acrylic on canvas,​
60 H x 48 W​
​
$15,000.00 USD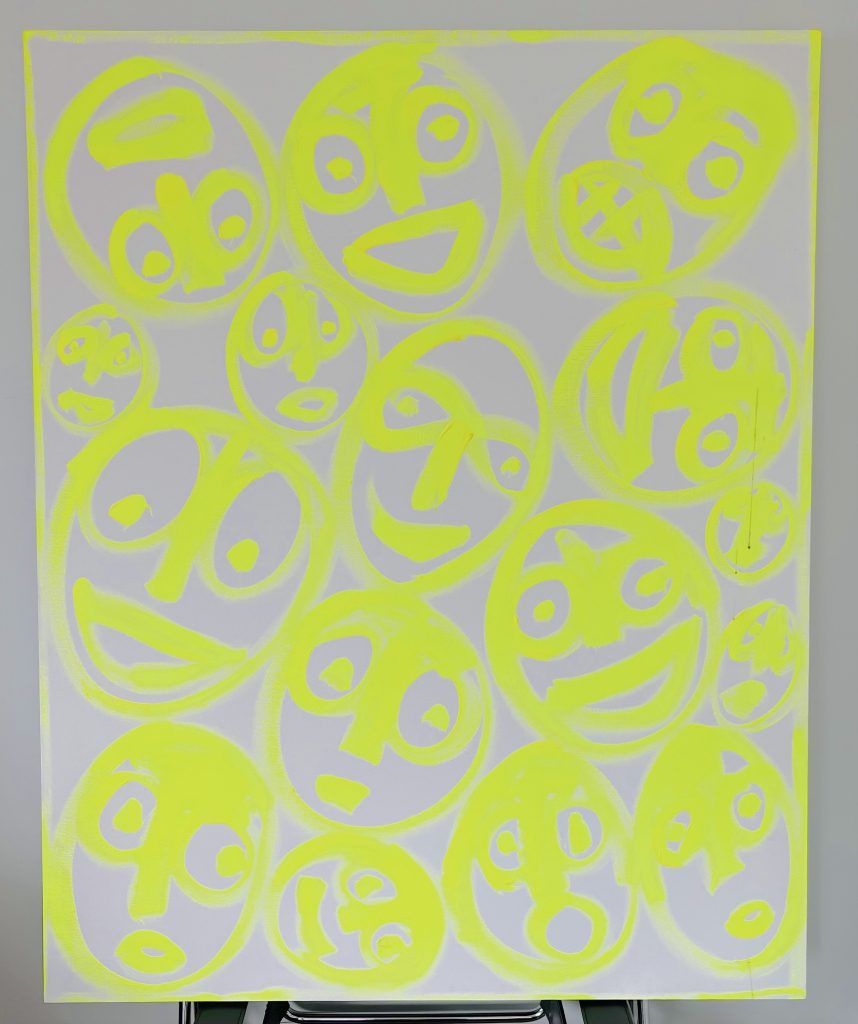 Cyan Faces 2, 2023​
Acrylic on canvas,​
60 H x 60 W​
​
$15,000.00 USD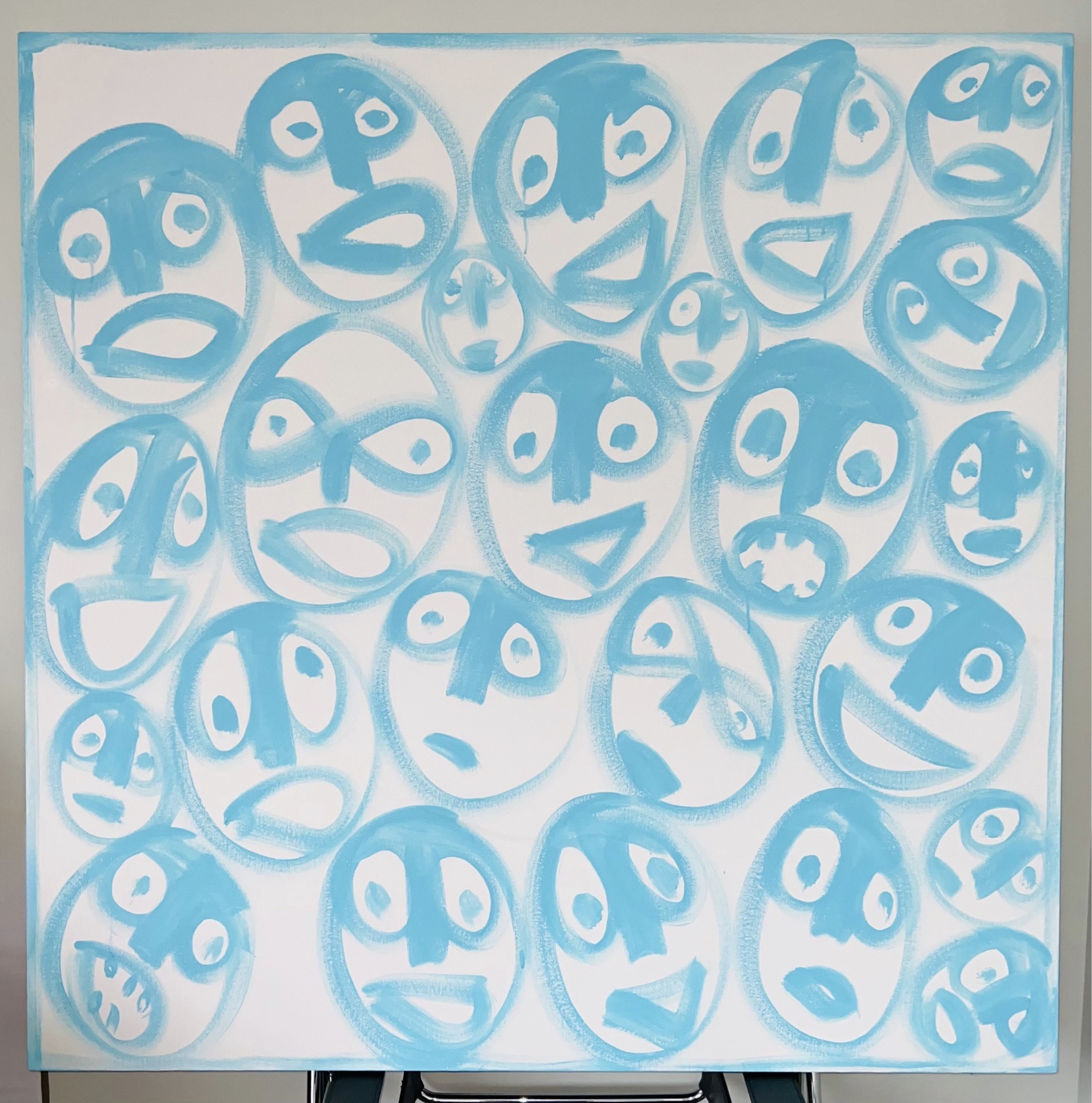 Peach Faces, 2023​
Acrylic on canvas,​
48 H x 60 W​
​
$15,000.00 USD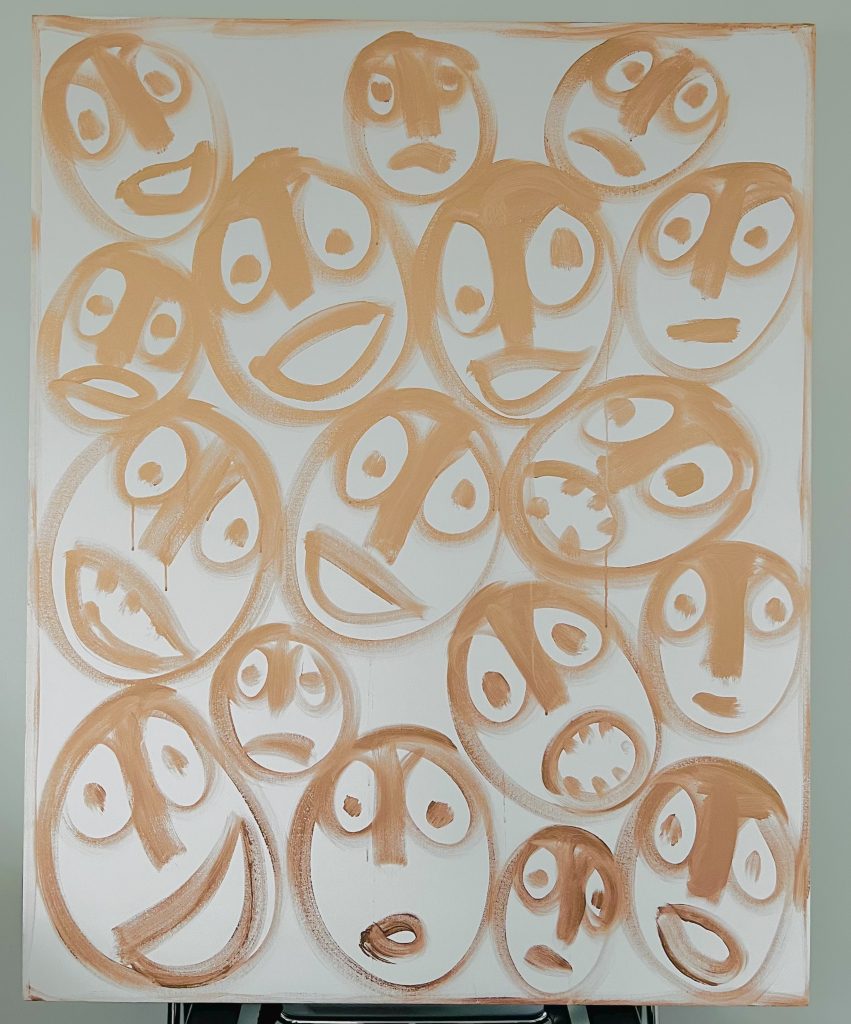 Pink Faces 1, 2023​
Acrylic on canvas,​
60 H x 40 W​
​
$15,000.00 USD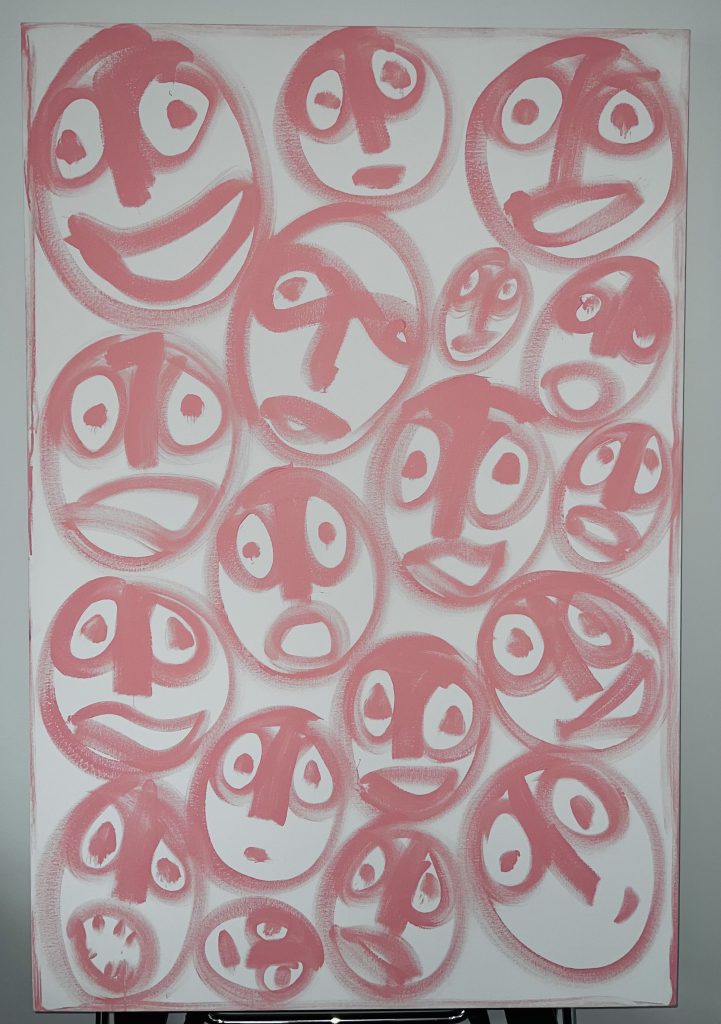 Turquoise Faces 1, 2023​
Acrylic on canvas,​
60 H x 40 W​
​
$15,000.00 USD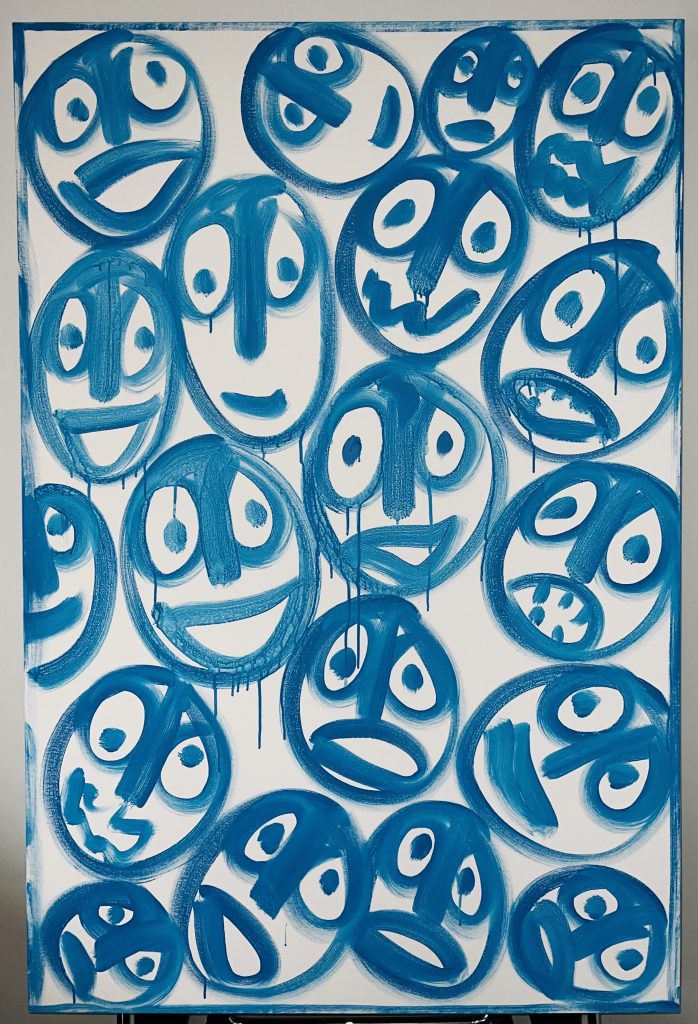 Blue Faces 1, 2023​
Acrylic on canvas,​
60 H x 40 W​
​
$15,000.00 USD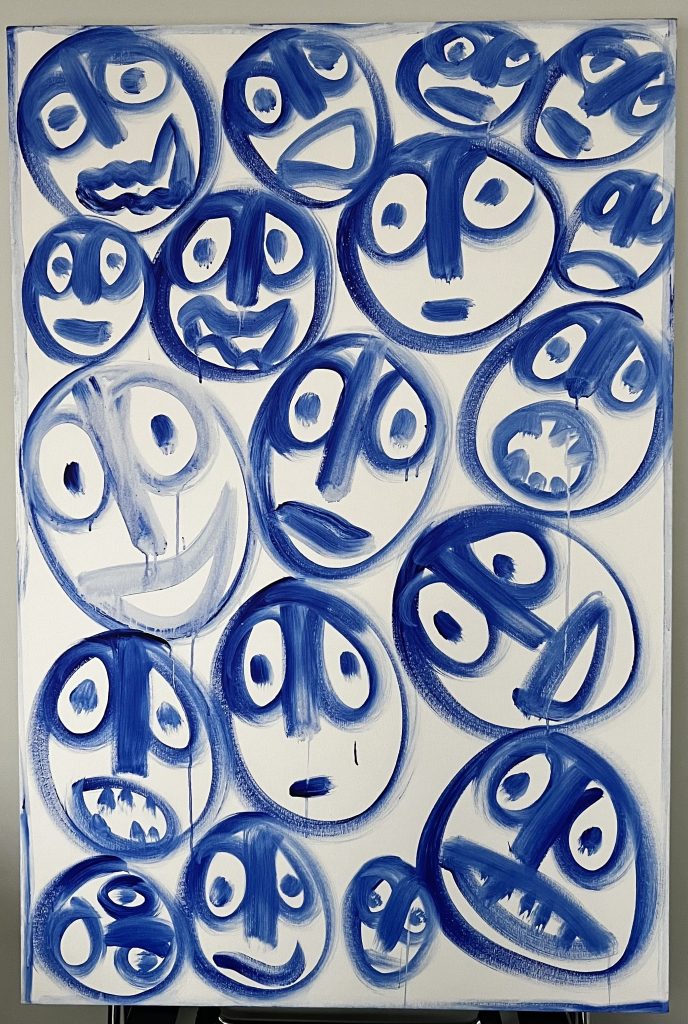 Brown Faces, 2023​
Acrylic on canvas,​
48 H x 48 W​
​
$10,000.00 USD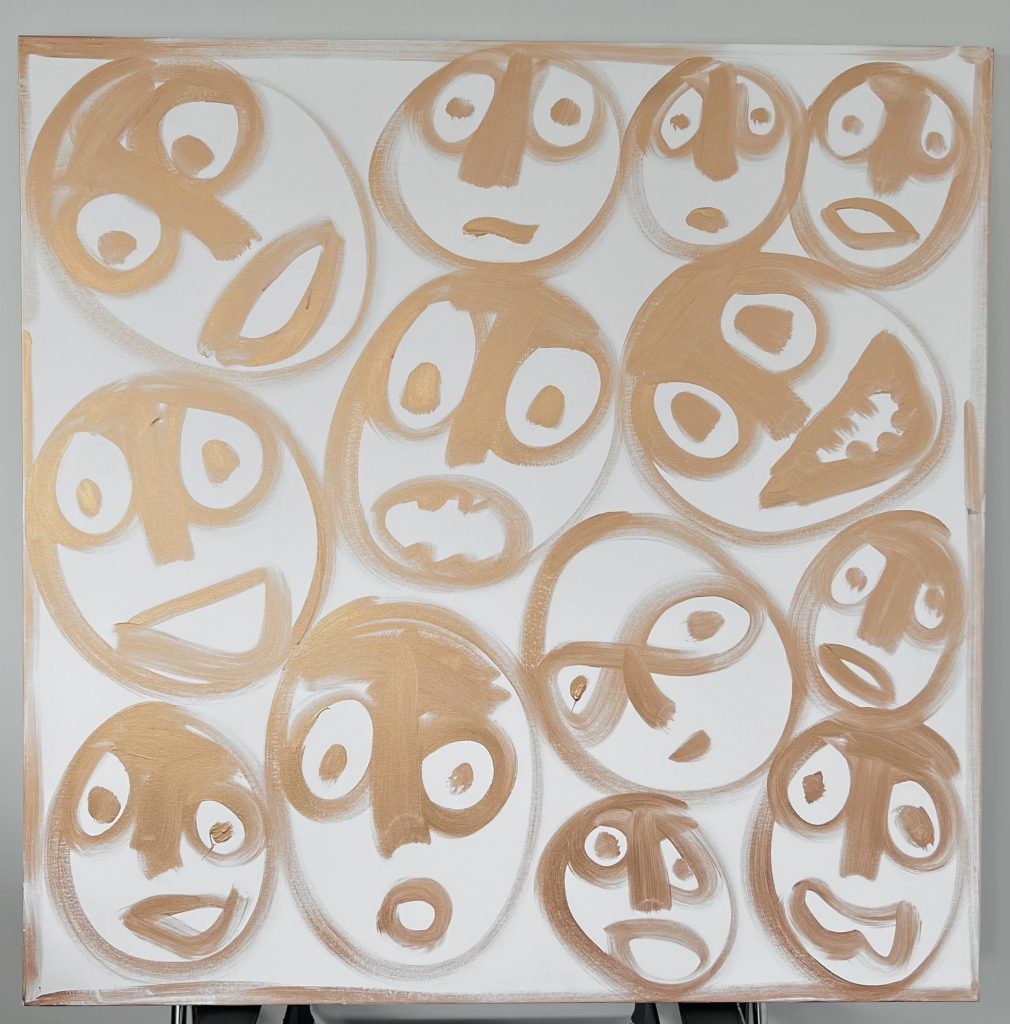 Blue Faces 2, 2023​
Acrylic on canvas,​
60 H x 48 W​
​
$15,000.00 USD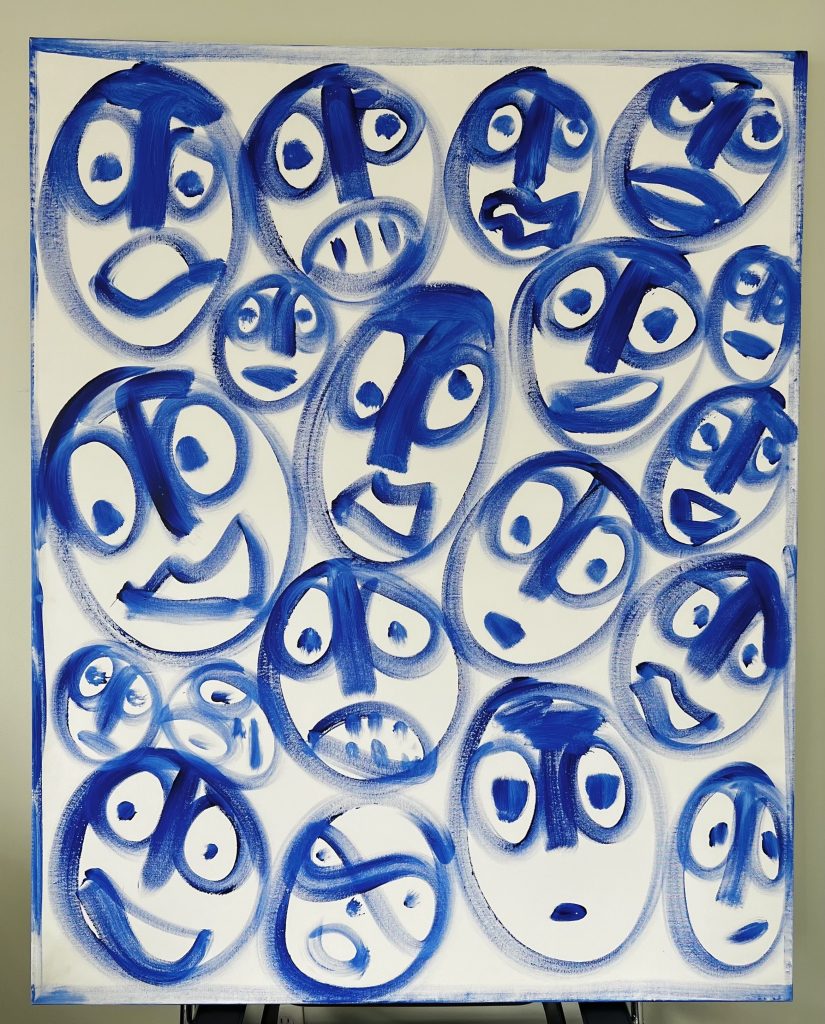 Purple Faces 1, 2023​
Acrylic on canvas,​
60 H x 48 W​
​
$15,000.00 USD
Pink Faces 2, 2023​
Acrylic on canvas,​
60 H x 48 W​
​
$15,000.00 USD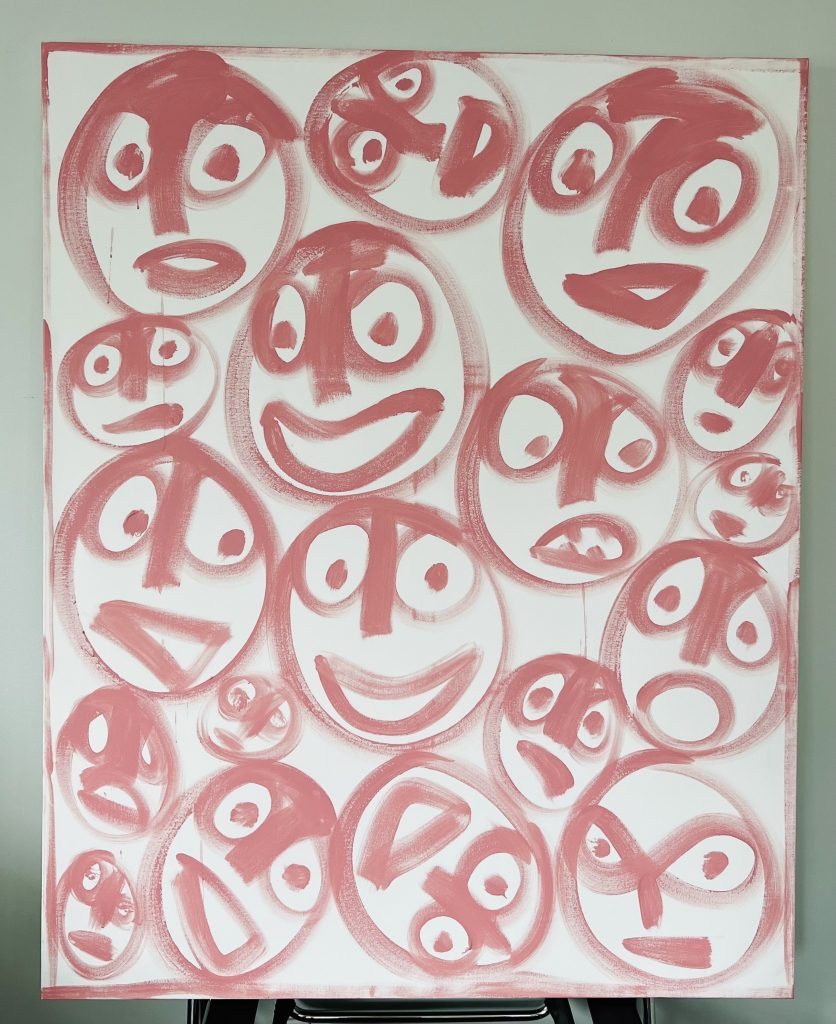 Neon Yellow Faces 2, 2023​
Acrylic on canvas,​
60 H x 36 W​
​
$10,000.00 USD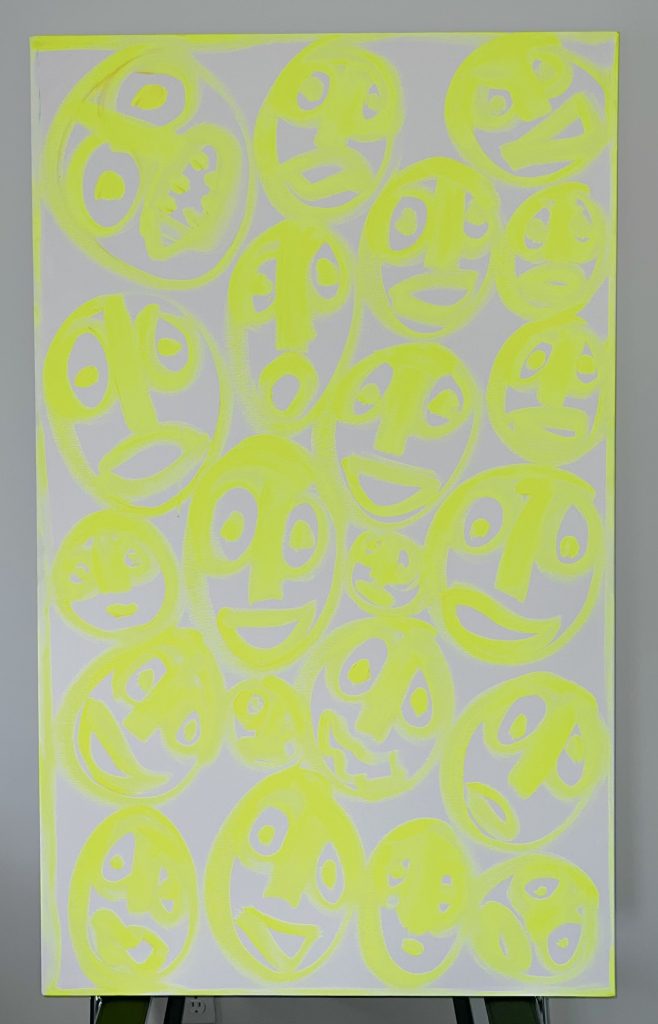 Purple Faces 2, 2023​
Acrylic on canvas,​
60 H x 36 W​
​
$10,000.00 USD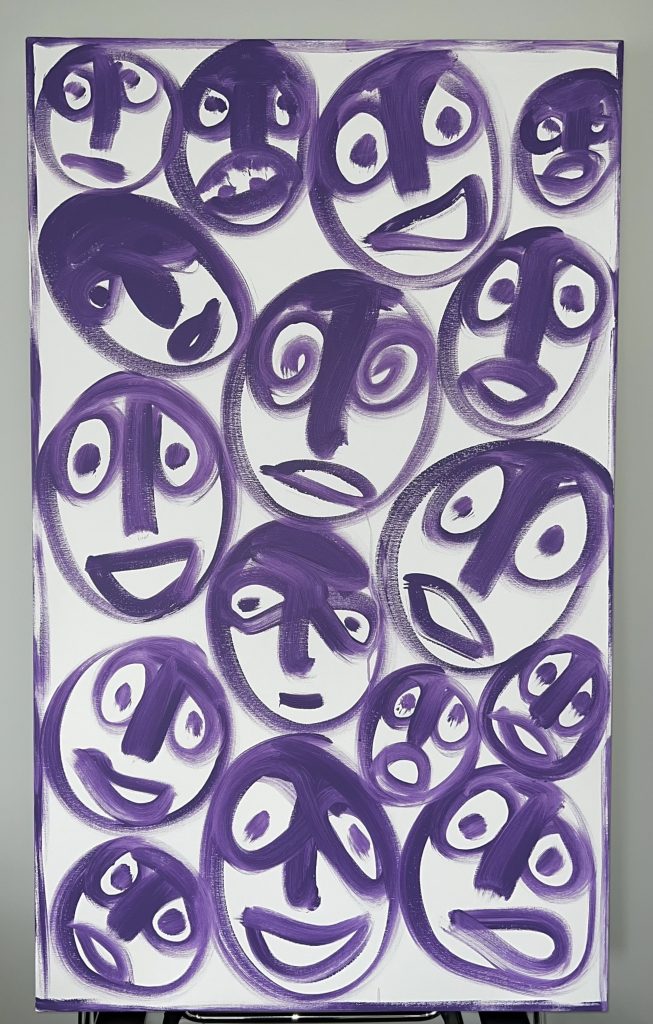 Pink Faces 3, 2023​
Acrylic on canvas,​
60 H x 36 W​
​
$10,000.00 USD
Olive Green Faces, 2023​
Acrylic on canvas,​
60 H x 36 W​
​
$10,000.00 USD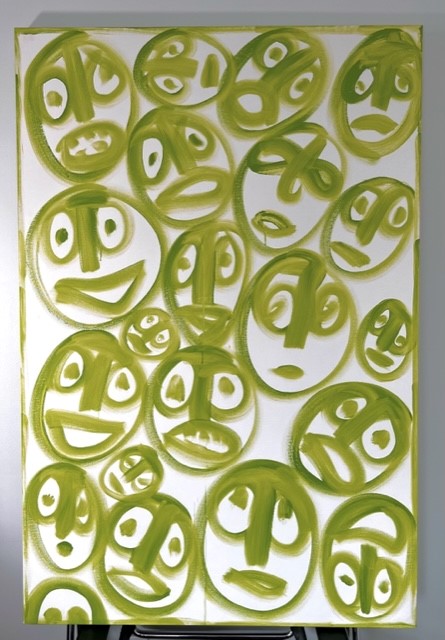 Purple Faces 3, 2023​
Acrylic on canvas,​
48 H x 48 W​
​
$10,000.00 USD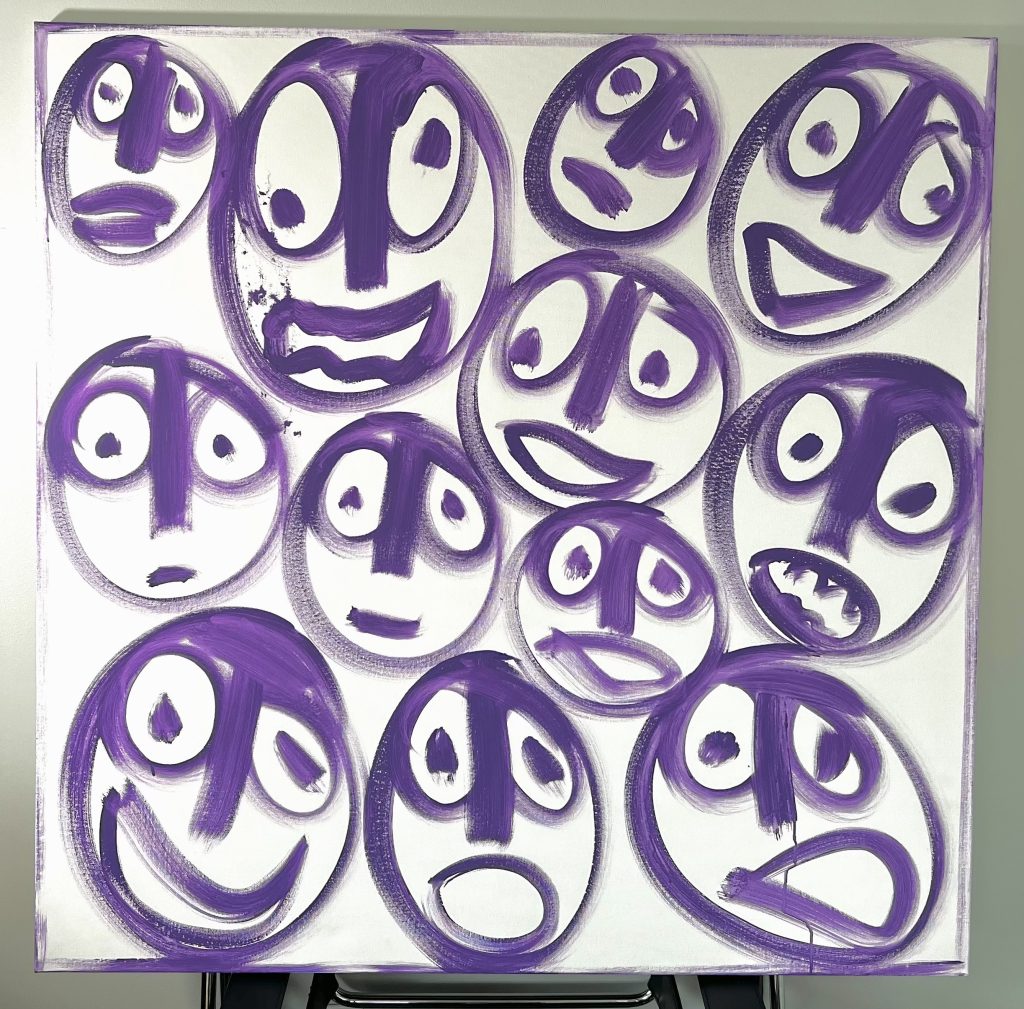 Pink Faces 4, 2023​
Acrylic on canvas,​
48 H x 48 W​
​
$10,000.00 USD
Neon Yellow Faces 3, 2023​
Acrylic on canvas,​
48 H x 48 W​
​
$10,000.00 USD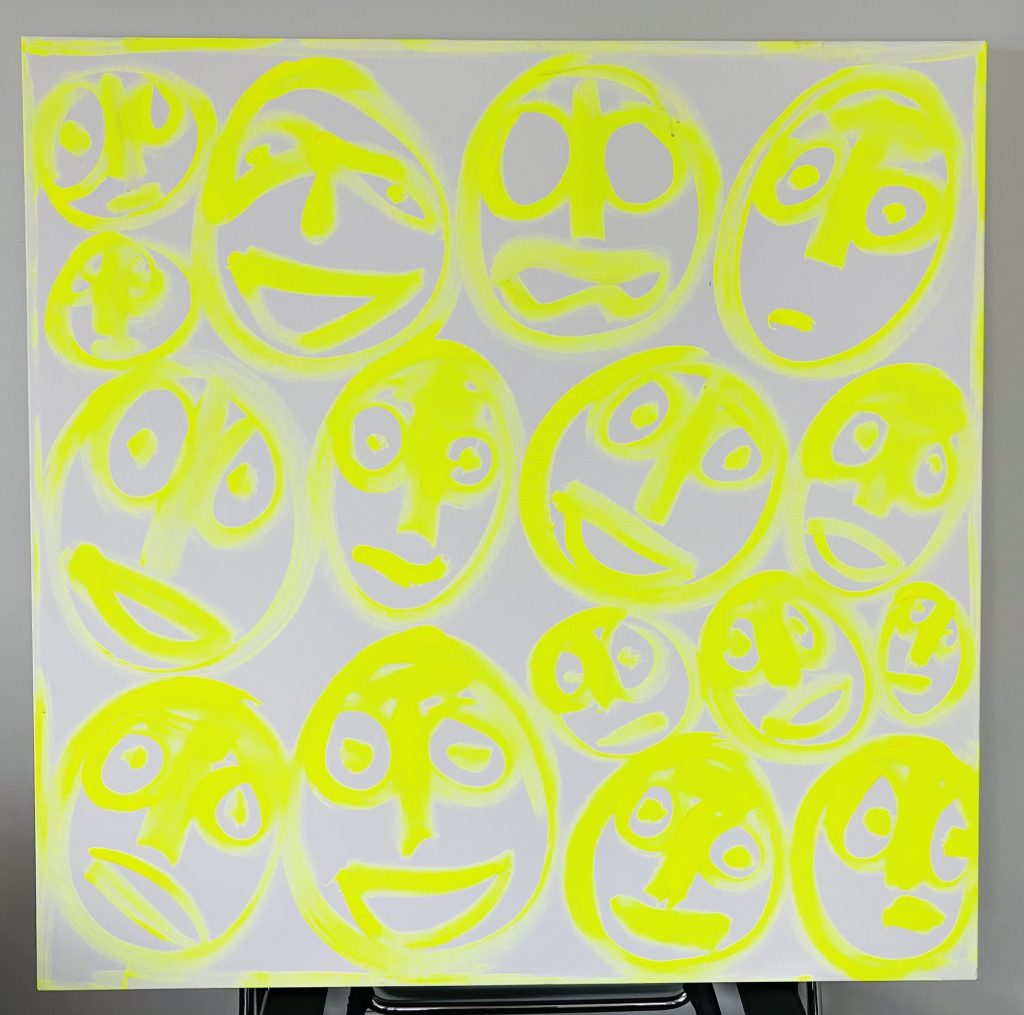 Green Faces, 2023​
Acrylic on canvas,​
48 H x 48 W​
​
$10,000.00 USD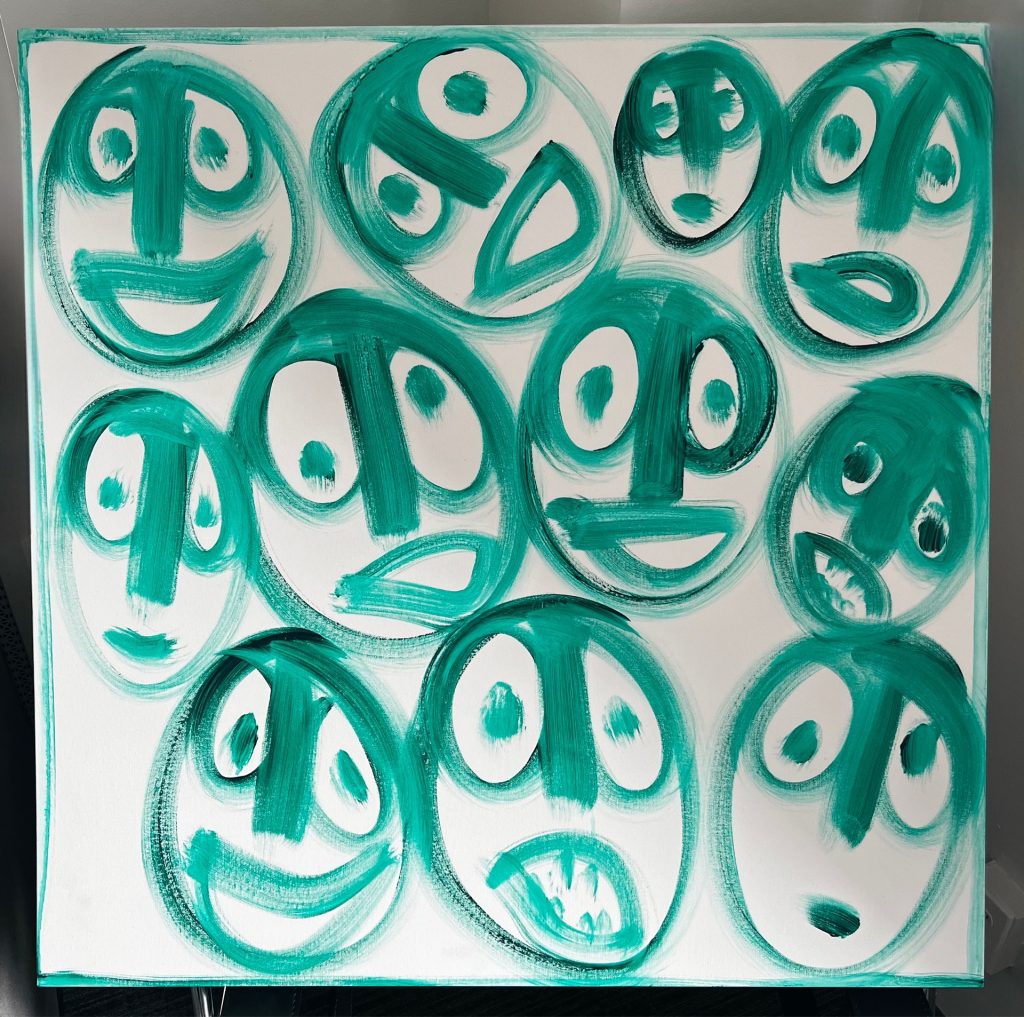 Turquoise Faces 2, 2023​
Acrylic on canvas,​
48 H x 48 W​
​
$10,000.00 USD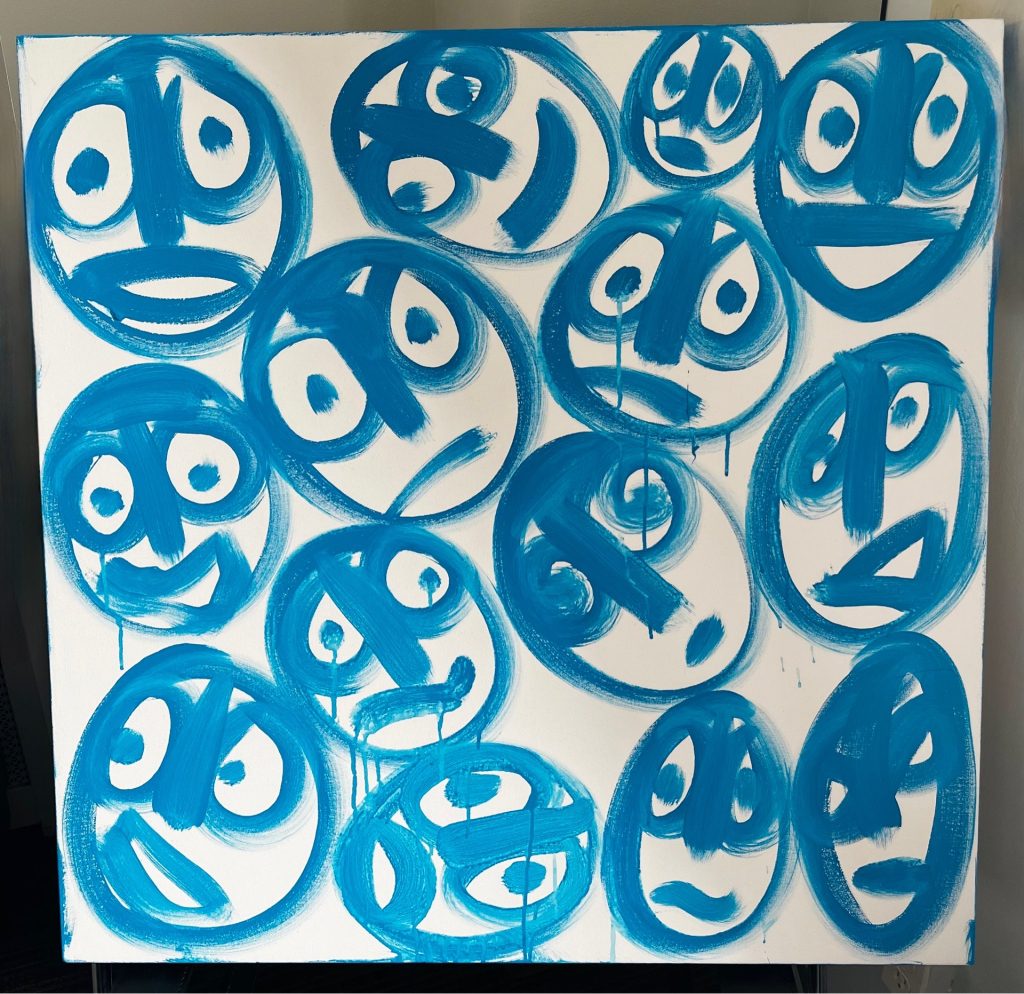 Cyan Faces 3, 2023​
Acrylic on canvas,​
48 H x 48 W​
​
$10,000.00 USD