Partnership with Children Names Angela Jefferson Chief Program Officer
Respected social work leader and mental health advocate to oversee all programs for children and families
NEW YORK (PRWEB) NOVEMBER 05, 2021 – Angela Jefferson has been named Chief Program Officer at Partnership with Children (PWC), the 110-year-old nonprofit whose pioneering social work and community school programs support the mental health and wellness of New York City school children and their families. With over 20 years of experience supporting families and communities, most recently as PWC's Vice President of Programs, Jefferson oversees all of the organization's trauma-informed counseling services and school-based programs for over 30,000 students across the five boroughs of New York City.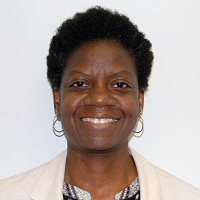 "Angela is an excellent clinician, a strategic thinker and a compassionate manager. She has been a dynamic leader at Partnership with Children, exemplifying our commitments to supporting our staff, to building an antiracist organization, and to promoting health and education equity in New York City," said Margaret Crotty, CEO of PWC.
Jefferson brings to the position the deep expertise of a clinical supervisor, and the broad experience of a social work advocate among community-based organizations, schools, and health care agencies in New York. Over the course of her career she has consistently worked for communities that are disproportionately challenged by financial insecurity, systemic racism and disparities in mental health support.
"I am proud to be part of PWC's outstanding team of social workers, clinical supervisors and community school staff. It will take all of us in collaborating with our school partners to support our students as we emerge from the pandemic," Jefferson said.
"We are so fortunate to have Angela's leadership, as supporting young people's mental health and ensuring our schools are safe and supportive are among the city's most critical challenges," Crotty said. "She embodies the highest level of professional excellence."
Jefferson joined PWC in early 2018 as Clinical Director and became Vice President of Programs two years ago.
Previously, she was Director of Family Support Services for the Family Health Centers at NYU Langone. Prior to that, she was Director of Social Work at DREAM, a sports-based youth development organization and charter school serving over 2,500 youth a year in East Harlem, the South Bronx, and Newark. Earlier, she was a social work supervisor and pediatric social worker at New York Methodist Hospital.
Jefferson holds a Master of Social Work from New York University as well as Post-Master's training at New York University and the Ackerman Institute for the Family. She holds a Bachelor of Business Administration from Baruch College.
Partnership with Children (PWC) For over 100 years, Partnership with Children (PWC) has supported New York City children. Today it reaches over 30,000 students in all five boroughs with school-based programs rooted in a trauma-informed approach, a steadfast commitment to antiracism, and expertise in children's social-emotional wellbeing.
PWC is a major service provider in New York City's community school initiative, and one of the city's foremost providers of school-based mental health services. Its full-time, credentialed social workers provide social-emotional learning programs, trauma-informed counseling, and mental health services —so students can learn and thrive. In 19 community schools, PWC's specialized teams integrate academics, health, social services, youth development, and community engagement. In 2020, PWC acquired the Center for Arts Education (CAE) in order to increase its portfolio of services to enhance social-emotional learning and social justice initiatives in New York City schools.