Partnership with Children Names Wesner Pierre as CEO
Dynamic professional to extend nonprofit's leadership as antiracist organization supporting the mental health of 30,000 NYC children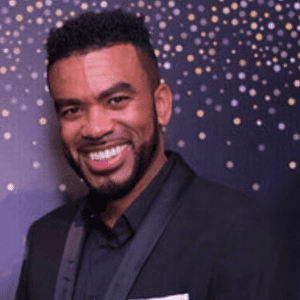 New York, NY – January 31, 2022 — Partnership with Children (PWC), the 114-year-old nonprofit whose pioneering social work and community school programs support the mental health and wellness of New York City schoolchildren, has named Wesner Pierre as its next Chief Executive Officer.  Formerly Senior Managing Director of Programs at Harlem Children's Zone (HCZ) and Vice President at CAMBA, Inc., Pierre brings to the role a deep expertise in growing innovative education and community initiatives for children and families, and a commitment to continuing PWC's leadership as an antiracist organization.
"We are delighted to welcome Wesner Pierre as our new CEO who will continue to build upon our organization's significant accomplishments, financial strengths, and most importantly our trusted reputation among the communities and children we serve," said Andrew Bettwy, Board President.
Pierre assumes this role as PWC's longtime CEO Margaret Crotty becomes President and CEO of John Snow International (JSI) and its affiliate, World Education International (World Ed), a move announced in July 2021. "Margaret prepared us for a successful, forward-looking transition and ensured that PWC would endure on its antiracism journey, and remain a pillar of children's mental health in the NYC education system," Bettwy added.
During her 10-year tenure, Crotty professionalized and stabilized the organization, grew the board and staff, and tripled the size of the organization's budget. Partnership with Children is now one of the City's foremost providers of community school programming and mental health supports, known for its robust trauma-informed, school-based programming for New York City schoolchildren facing financial, housing, and food insecurity and the effects of systemic racism. PWC Community School Directors and social work staff engage parents, school staff and neighborhood organizations in transformational programs bringing healthcare, afterschool learning, technology, food, and other resources.
"Wesner Pierre is a positive change-maker, having worked in the social purpose sector for more than a dozen years. We are excited to have him now lead our organization with his tremendous expertise, empathy and passion," said Bettwy.
Throughout his career, Pierre has driven innovation and growth with an unwavering commitment to youth, families, and community development. At HCZ, he oversaw all the organization's pipeline programs serving 28,000 youth and families including Social Services, Family and Support Services, Parent, Community and Health Programs, After-School and Higher Education, and Career Support work. During his eight years at CAMBA, he expanded the community center program reach from 3,100 youth and families served to over 13,500 annually.
Pierre began his career in education and youth development as a Beacon Community Center director. As a native New Yorker who grew up in the underserved inner-city community of South Jamaica Queens, Pierre found satisfaction by working in and giving back to that very same community.
"I am proud to join PWC during such a critical time in our society as we support the children who were hit hardest by the pandemic. The work of our team that brightens their paths forward is deeply touching to me. While this level of impact cannot properly be quantified, my commitment is that I will champion the voices of our youth and the work of our team every day," he said.
Pierre is a former adjunct professor at LaGuardia Community College, author of educational texts, and a Board member of the CUNY School of Professional Studies (SPS) Masters in Youth Studies Program. He is active in the ongoing work of leadership development and is an alumnus of the American Express Leadership Academy, 2015; member of the Forbes Nonprofit Council, 2017; PASEsetter, 2017; American Express Global Alumni of the Year nominee, 2019; an Aspen Fellow, 2019; published in Forbes twice in January 2020; and creator of the American Express Global Alumni Platform, LeadersCafe 2020. He holds a Bachelor of Arts degree from the City College and a Master of Arts degree from Queens College of The City University of New York.
With an annual budget that has grown significantly over the last ten years, PWC's vital services are funded by city, state and federal government agencies and foundation grants, importantly through multi-year contracts ensuring sustainability for programs serving 30,000 students across NYC's five boroughs. With its acquisition last year of the Center for Arts Education (CAE), PWC broadened its portfolio of services to enhance social-emotional learning and social justice initiatives in New York City schools.
Partnership with Children (PWC) For well over 100 years, Partnership with Children has supported New York City children. Today it reaches over 30,000 students in all five boroughs with school-based programs rooted in a trauma-informed approach, a steadfast commitment to antiracism, and expertise in children's social-emotional wellbeing.
PWC is one of the largest service providers in New York City's community school initiative, and a major provider of school-based mental health services. Its full-time, credentialed social workers provide social-emotional learning programs, trauma-informed counseling, and mental health services—so students can learn and thrive. In 19 community schools, PWC's specialized teams integrate academics, health, social services, youth development, and community engagement.
In 2020, PWC acquired the Center for Arts Education (CAE) in order to increase its portfolio of services to enhance social-emotional learning and racial justice initiatives in New York City schools.