Meredith Sherman named Senior Program Director at The Center for Arts Education at Partnership with Children
Proven social work expert to lead transformative program that inspires academic and social-emotional learning through the arts
NEW YORK (PRWEB) JULY 26, 2021 – Meredith Sherman, the long-serving Program Director at Partnership with Children (PWC), the 110-year-old nonprofit and leading provider of school-based mental health services and community school programs in New York City, has been named Senior Program Director for The Center for Arts Education (CAE).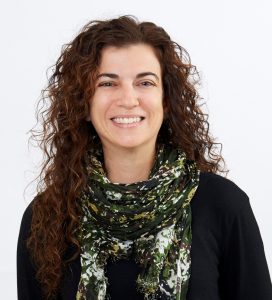 In assuming this post, Sherman will lead CAE, the highly-respected organization now part of PWC, that has delivered high-quality, innovative arts programming and arts integration into NYC schools for two decades.
"Meredith brings not only a commitment to arts education, but also deep experience with community schools," said Margaret Crotty, Partnership with Children CEO. "She knows so well that arts education increases student engagement; supports emotional, physical and intellectual development; and lifts young people's voices."
PWC is a major provider of school-based mental health services and one of the largest service providers in New York City's community school initiative, supporting over 30,000 students in schools in all five boroughs.
"CAE is a powerful complement to PWC's comprehensive support model, and it fully aligns with our student-centered, whole-child approach," Crotty added.
CAE's in-school and after-school programs engage students in artistic expression, from dance, song, music and theater; to drawing, sculpture and architecture. Its programs are designed to promote the creativity, critical thinking, collaboration and communication skills so important to student development. CAE also prepares students for college and careers with an internship program for high school seniors.
"I am excited to lead this transformative program. The power of art to engage children in school and connect them to others cannot be underestimated. We saw this even while schools were closed, and we look forward to using the arts as a tool for healing and social justice as we emerge from the pandemic," Sherman said.
Before joining PWC, Sherman has provided social work services to youth ages 4-18 both in school settings and in youth development programs. She spent over 11 years as Program Director at Groove With Me, Inc. and two years as Clinical Director of Programs at ENACT. Sherman was a 2008 recipient of the PASEsetter Award. Meredith started her career as a Special Education teacher in South Phoenix as a Teach For America corps member.
She received a Bachelor of Arts degree in Psychology and Linguistics from the University of Michigan and a Master of Science in Social Work degree from Columbia University. Later, she earned a certificate in Not-For-Profit Management from the Baruch College/PASE Emerging Leaders program. She is a member of the National Association of Social Workers and the Partnership for After School Education.
Partnership with Children (PWC) For over 100 years, Partnership with Children (PWC) has supported New York City children. With school-based programs rooted in a trauma-informed approach, a steadfast commitment to antiracism, and expertise in children's social-emotional wellbeing, PWC supports over 30,000 students in all five boroughs. Its full-time, clinical social workers provide social-emotional learning programs, trauma-informed counseling, and mental health services —so students can learn and thrive. In its community schools, PWC's specialized teams also integrate academics, health, social services, youth development, and community engagement.
In 2020, PWC and CAE decided to merge in order to increase their portfolios of services to enhance social-emotional learning and social justice initiatives in New York City schools.