A Message From Our CEO, Wesner Pierre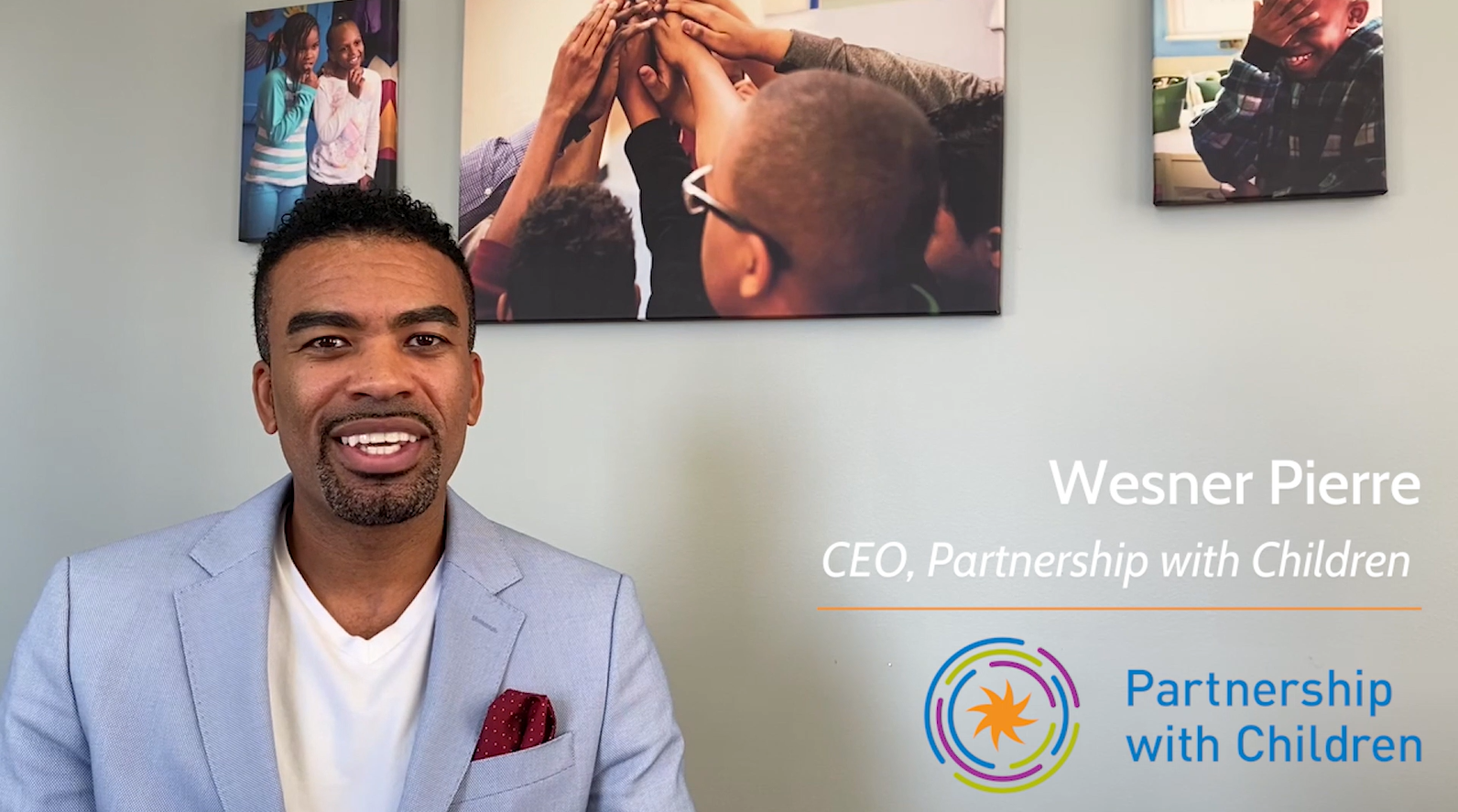 "Hello, I am Wesner Pierre, CEO at Partnership with Children. As New York City children settle back to school this fall, we are heartened to see their joy at being together again with their friends, they are bonding in the classroom and in the afterschool space. But beneath the surface, all is not well. Children here and across the country are grappling with the damaging effects of the pandemic. Recent tests by the National Assessment of Educational Progress – the "nation's report card" – showed a two-year reading and math decline among 9-year-olds, wiping out 20 years of gains. Children of color in lower-income neighborhoods lost the most. Black students' math declined almost three times that of White students. And then there is parental loss. Black and Hispanic children, living in lower-income households, were twice as likely to lose a parent or a grandparent.
But here is where Partnership with Children steps in. We work in 67 schools, serving 30,000 students hit hardest by factors outside of their control – factors like economics and systemic racism. Our social workers meet them in school where they can talk privately or in groups, getting them mental health, social and emotional learning, and vital resources for them or their families. And here is what our middle and high school students say, 87% have relationships with adults who care about them, 80% get space and support to share exactly what they were feeling, and 3/4 get help with academics and stay motivated in school.
We are making a difference in students' strength, in their resilience, and in promising futures. Please, join us!"
Watch the full video here!