Partnership with Children Names Annie Cleary Chief Development Officer and Promotes Franklyn Pintado to Chief Financial Officer
Experienced executives join C-Suite as nonprofit celebrates 115 years serving New York's young people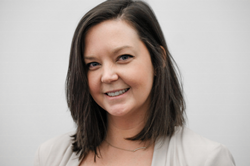 "Partnership with Children is delighted to welcome Annie Cleary, whose leadership skills, strategic thinking, and proven track record in nonprofit fundraising and program development make her a valuable member of our leadership team". — PWC CEO Wesner Pierre
New York. NY August 04, 2023
New York, NY – August 04, 2023 – Partnership with Children (PWC), the 115-year nonprofit organization delivering in-school social work and healing arts to New York City schoolchildren across the five boroughs, has named Annie Cleary its new Chief Development Officer.  R. Franklyn Pintado, former Vice President of Finance, has been named Chief Financial Officer.
"Partnership with Children is delighted to welcome Annie Cleary, whose leadership skills, strategic thinking, and proven track record in nonprofit fundraising and program development make her a valuable member of our leadership team.  We are also proud to promote Franklyn Pintado, who is a recognized leader in finance in the nonprofit realm," said CEO Wesner Pierre.
PWC reaches 30,000 New York City school children among 67 schools. It is one of the largest service providers in New York City's community school initiative, offering school-based mental health services and holistic after-school programs for families.
Cleary brings to the organization an extensive background in development and a passion for mission-driven organizations serving communities, education, and young people.  Among her many executive roles, Cleary served as Senior Manager of Partnerships at Empatico, a global ed-tech nonprofit founded by Daniel Lubetzky, the founder of KIND bars. There she established strategic partnerships and diversified funding streams. As Director of Development for the Partnership for After School Education (PASE), she led all fundraising efforts and built partnerships with community-based organizations, higher education institutions, and corporate and philanthropic institutions to improve the quality of afterschool programs for young people in NYC. Most recently, she has served as a consultant to strengthen the development capacity of organizations providing holistic mental health support and healing arts to children and families.
Cleary serves on the Board of Directors of Not Another Child, a grassroots organization working to restore wholeness and healing to families impacted by gun violence in NYC.  She holds a BA from George Washington University, and she has completed the New Strategies Program: Revenue Generation for Nonprofit Executives.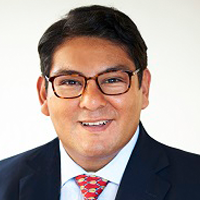 Pintado is an award-winning executive who has overseen PWC's day-to-day accounting and reporting functions since 2016. In 2020, Nonprofit New York recognized PWC for its excellence in financial management, and Pintado represented the organization at the Best Nonprofit Conference as a presenter. In 2018, he was named one of NYN Media's 40 Under 40 Rising Stars.
Before joining PWC, Pintado served as the Senior Director of Finance and Administration at Single Stop USA, a national nonprofit specializing in benefit access and financial and legal counseling for low-income families. Pintado also served as the Finance Director for Abraham House, a nonprofit that began an innovative Alternative to Incarceration Program for individuals convicted of nonviolent crimes. He studied Finance and Accounting at Lehigh University.
Together they join an expanded C-suite at PWC that includes Marina Schreiber, Chief Operating Officer; Angela Jefferson, LCSW, Chief Program Officer; and Jerry Hyppolite, Chief of Staff, all reporting to Pierre.
Partnership with Children is a 115-year-old nonprofit delivering in-school social work and healing arts to 30,000 New York City school children across 67 schools. It is one of the largest service providers in New York City's community school initiative, offering school-based mental health services and holistic after-school programs for families.  With expertise in social-emotional learning programs and trauma-informed counseling, PWC social workers and teaching artists enable children and young people to build their inner strength and agency. www.partnershipwithchildren.org
PRWeb: https://www.prweb.com/releases/2023/08/prweb19471420.htm